Child Care and Preschool

WHO IT'S FOR:
Families with young children (birth to age 5) who need child care
WHY IT MATTERS:
Choosing a child care program for your baby, toddler or preschooler is a big decision, and quality is one of the most important factors to consider. Quality early learning programs help young children develop many important social, emotional and learning skills. Research shows that children who attend high-quality child care and preschool programs go on to do better in school and in life.
WHAT IT IS:
First Things First created Quality FIrst to improve the quality of early learning in Arizona. More than 1,000 child care providers and preschool programs across our state participate in Quality First. All are licensed and regulated. And all are committed to quality improvement, going beyond regulatory requirements to help children in their care learn and develop the skills they'll need to be ready for kindergarten.
Three-quarters of the child care and preschool programs that participate in Quality First have earned ratings that meet or exceed quality standards (3-stars and above). And all are committed to improving the quality of early care and education they provide for young children and families.
Many programs also offer Quality First Scholarships that help low-income families afford quality early learning for their young children.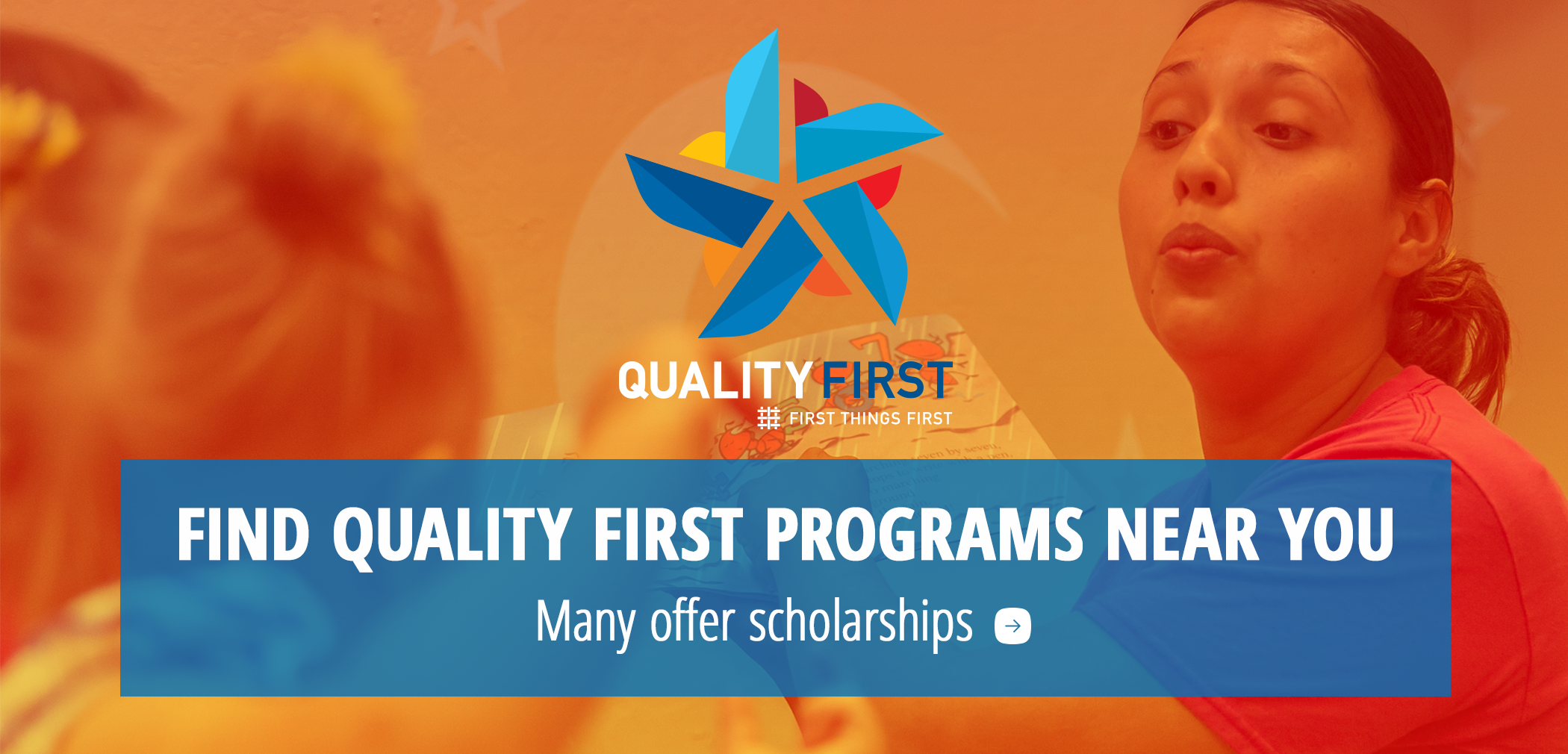 ---
Child Care and Preschool Success Stories