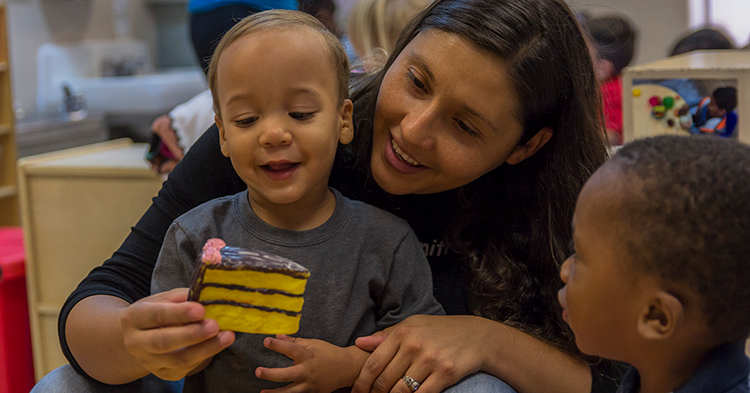 Quality matters in child care and preschool
Choosing an early learning setting for your infant, toddler or preschooler is a big decision. Quality is one of the most important factors to consider in child care and preschool. Research shows that quality early learning settings help young children develop important skills — like self-control, focus and getting along with others — that make a big difference in their ability to succeed in school and in life.
What does quality early care and education look like?
Quality child care and preschool programs build on basic health and safety to include:
Teachers and caregivers who know how to work with infants, toddlers and preschoolers
Learning environments that nurture the emotional, social, language and cognitive development of every child
Positive, consistent relationships that give young children the individual attention they need
Hands-on activities that stimulate and encourage positive brain connections in children
Caregivers who provide regular feedback to parents on the development of their child
All of these elements combined make a child care environment that prepares children for kindergarten.
---
Check it Out: What to Look for in Quality Child Care
Teacher-Child Interactions
Classroom Environment
Outdoor Environment
Caring for Infants
---
About Quality First
Quality First, a program of First Things First, partners with regulated early childhood providers in Arizona to make quality improvements that research proves help young children thrive. And through the Quality First website, it offers parents information about the importance of quality early care and education and what to look for in child care and preschool settings that promote learning.
Currently more than 1,000 child care centers, homes and preschool programs in communities across Arizona participate in Quality First. All of these programs are licensed and regulated, but participating in Quality First is voluntary. These programs are committed to quality improvement, going beyond regulatory requirements to help the infants, toddlers and preschoolers in their care be ready for success in school and beyond.
---
---