Why invest in Early Childhood?
Investing in early childhood means funding proven programs and innovative strategies for children from birth to age 5 that:
Strengthen families in their role as their child's first teacher.

Improve the quality of early learning environments like preschool and child care, and expand access to those programs.

Promote prevention and early identification of health problems that can impact learning later on.
You can be part of Arizona's investment in early childhood health and development.
How You Can Help
Here are ways that your support can help more of Arizona's youngest children arrive at school healthy and ready to succeed: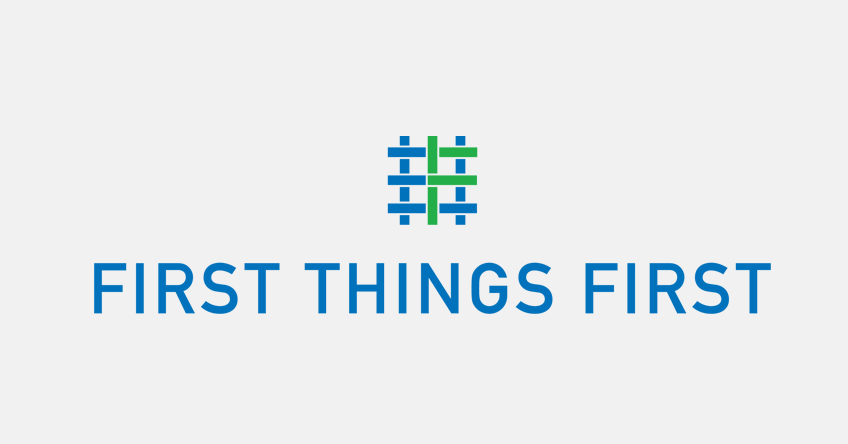 Give directly to First Things First. Your direct financial gift will benefit young children in Arizona through funding strategies and initiatives that promote the health and development of children birth to age 5. Your donation may be tax deductible.
As Arizona's only public funding source dedicated exclusively to early childhood, the work of First Things First focuses on seven main areas, including: quality child care and preschool; strengthening families and early literacy, preventive health, teacher and workforce training and development, system coordination, parent and community engagement, and research and accountability. You also have the option to designate your gift to a specific First Things First region.
For more information regarding giving options or other questions, please contact Patrick Contrades, Strategic Partnerships & Development Manager, at 602.771.5153 or pcontrades@firstthingsfirst.org.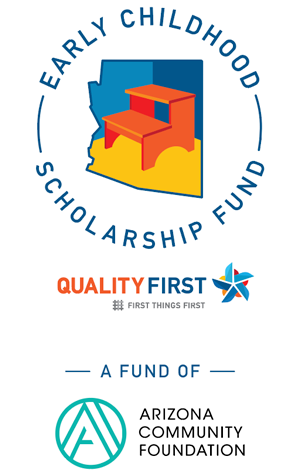 Quality child care is a basic need that impacts the safety and economic security of families across Arizona, and scholarships are an effective intervention that can increase access for vulnerable children who will benefit the most from quality early learning environments.
The Early Childhood Scholarship Fund at the Arizona Community Foundation directly supports First Things First Quality First Scholarships giving access to high-quality early education for young children from low-income families in Arizona.
Donations are made to the Arizona Community Foundation and may be tax deductible. Donors have the option to designate your gift to a specific First Things First region or support scholarships statewide.
Individuals are not eligible to receive scholarships directly. Scholarships are paid directly to quality early learning centers with a Quality First Star Rating of 3 stars or above. Learn more about the Quality First rating system.
For every $1 invested in high-quality early learning, the community benefit is estimated to be between $4 and $16.