To be safe while you drive, your baby must be in a car seat. This page can help you choose and install a car seat. In time your baby will outgrow their first car seat and need a different kind.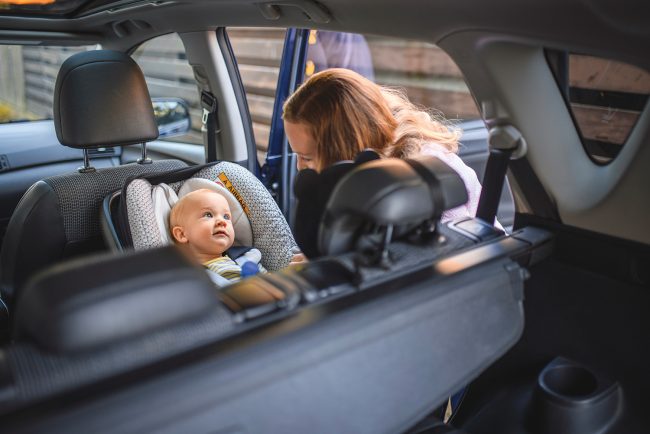 Choosing a Car Seat
Your baby should ride in a rear-facing car seat, in the back seat of your car. Rear-facing car seats provide the most protection. Keep your baby in a rear-facing seat until they grow to the highest height or weight allowed for the seat. It's best to use a rear-facing seat at least until your baby is 2 years old. Pediatricians recommend children ride in rear-facing safety seat as long as possible. Some seats can be switched to face forward when your child is big enough. These are called convertible car seats.
Car Seats for Small Babies
Car seats are also rated for the lowest weight allowed. If your baby is small at birth, make sure to leave the hospital with the right size car seat. For small newborns, it is important to adjust the car seat correctly, to avoid injury or blocking their breathing.
If your baby is born early or is very small, you will probably have a car seat test before you leave the hospital. A car seat test makes sure that your baby's heart rate and breathing will remain normal while in the car seat. No matter what size your baby is, try to use your car seat only in the car. Don't let your baby sleep for long periods in a car seat.
If You Have a Truck
You will need to find a seat that fits in your truck's cab. If your truck has two rows of seats, the car seat should be installed in the back row. If your truck does not have a second row of seats, you may be able to put a car seat in the front passenger seat. But you must be able to turn off the passenger-side airbag. A car-seat inspector can look at your truck and tell you if you can safely take your baby in it.
---
Installing Your Car Seat
To get started, read the instructions in your car owners manual, and the instructions that come with your car seat. Then you can watch installation videos.
You can also get help from someone who is trained to check that your car seat is installed correctly. Your hospital or local fire department can tell you how to find a car seat inspection site, or contact Safe Kids Arizona.
Affording a Car Seat
It's best to buy a new car seat. A new seat will have the newest safety features, and you will get an instruction manual and a way to contact the company and learn about any safety recalls. A used car seat may have been in a crash or have worn or damaged parts. Don't use a car seat after its expiration date, because the parts weaken over time. Car seats are expected to last 6 to 10 years. Stores sometimes offer trade-ins, so you can get a discount when your baby needs a bigger car seat.
If You Need a Car Seat
Many hospitals and counties have programs to help people get a car seat. If you need help paying for a car seat, ask at your hospital or local car seat inspection station.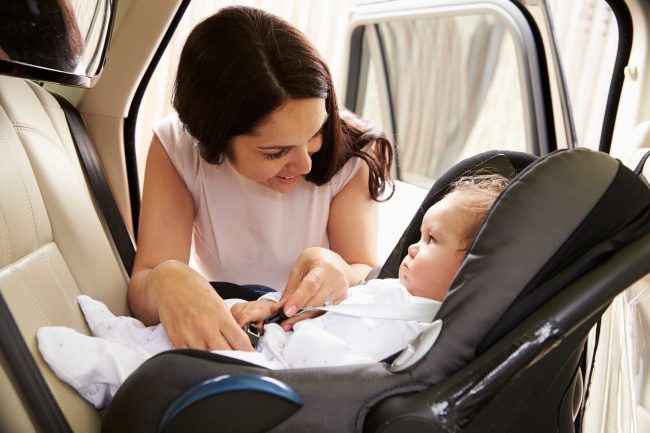 Never Leave Your Baby Alone in a Car
Even if you're just stepping out for a minute, and even if your baby is asleep, never leave them alone in the car. Here are some of the reasons why:
A parked car quickly heats up to dangerous temperatures.
The car can be stolen with your baby in it, or your baby can be taken from the car.
You can help yourself remember that your baby is in the back seat by leaving your purse, cellphone or something else you need next to the car seat. For more safety tips, visit Kids and Cars.
---
More Ways to Find Help
Healthy Children – Tips on choosing and safely using a car seat.
Safe Kids Ultimate Car Seat Guide – Facts on buying and using a car seat.
---
The First Things First Parent Kit was developed in partnership with Health Research for Action/UC Berkeley. © 2022 The Regents of the University of California. Additional video, graphic and other content © 2022 First Things First. All rights reserved.