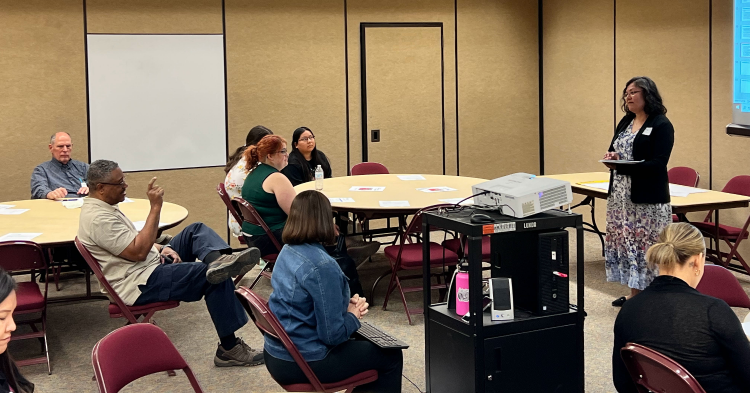 First Things First recently gathered community members from eastern Arizona to discuss current child care challenges and potential solutions.
The First Things First Central East Community Forum on Strengthening the Child Care Workforce was April 18 at Eastern Arizona College in Thatcher. It was the first of a planned set of quarterly forums to be held throughout the state to discuss child care issues that communities are grappling with.
"Child care and the accessibility, affordability and availability is a full-blown crisis in Arizona," said FTF CEO Melinda Morrison Gulick. "That's why we've launched community forums throughout the state to bring educators, business leaders, policymakers and the field together to find solutions."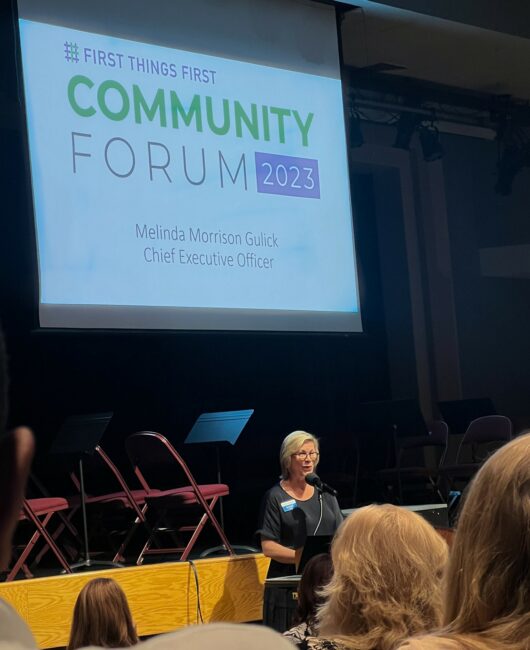 Topics discussed included creating a workforce pipeline to recruit individuals into the early childhood education profession, workforce development and retention and how to increase the awareness of the economic impact that child care has on businesses, their employees and their profits.
Students from the college's early childhood education program were in attendance, along with representatives from local businesses and policymakers.
Sean Wenham of Freeport McMoRan, an international mining company that has copper mines in Morenci and Safford and three additional Arizona locations, said the company is committed to the communities they work in. It includes strategic emphasis on early learning and development, K-12 schools and post-secondary education.
"Evolving technologies and global circumstances of recent years have created the opportunities for industries to change and grow in ways we may not have considered 20 years ago," Wenham told the group.
Some of the information Gulick shared included:
48% of Arizona is considered a child care desert, which refers to areas where there are too few licensed slots for the number of children who need care. This percentage includes both rural and urban areas of the state.
90% of child care facilities have staffing shortages.
23% of child care centers have reduced their operating hours, when 24-hour child care is a necessity to keep many businesses operating.
The cost of child care has increased between 6-27%.
The median wage for a child care employee is $13.22.
The impact that the child care crisis is having on Arizona's businesses dominated the discussions.
"This issue is a crisis for parents but it's impacting Arizona's economy and its future as a state," Gulick said, noting that the state's economy loses $1.7 billion annually due to child care challenges.
Stuart Fain, a member of the FTF Pinal Regional Partnership Council, suggested community members leverage their local chambers of commerce to make small and medium size businesses aware of the impact child care has on recruitment and retention of their workforce.
Wenham confirmed that large businesses like Freeport are aware of the impact. They are hearing from employees who are leaving the company in exit interviews and from some of the declines they get from candidates. They're turning down jobs because of lack of child care and housing. The company is open to creative solutions in the child care space, Wenham said.
One common theme about employee retention, not just for the early childhood field, but for businesses in general requires expanding the message beyond those working in early childhood. The forums will culminate in a leadership forum in November made of business leaders and policymakers from across the state to discuss solutions for Arizona.
"We want them to know how important that investment in early childhood is for the well-being of the community and the well-being of their business, it supports employee retention and the community at large," Gulick said.