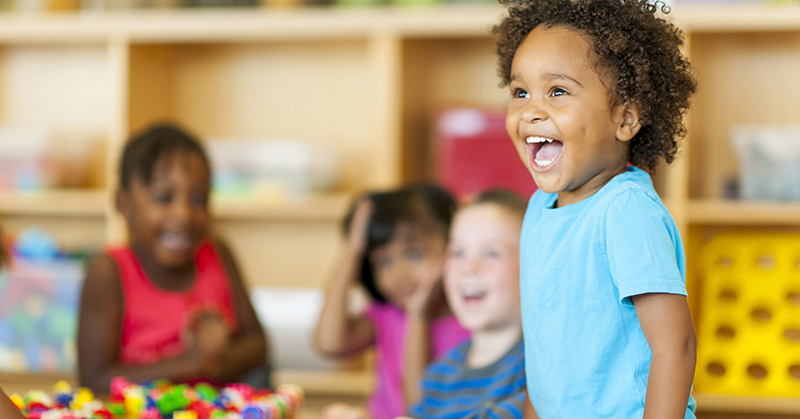 As with many things these days, the coronavirus pandemic has complicated the search for quality child care. Many child care programs are opening and closing for a variety of reasons.
In Arizona, there's a place to help get help. Arizona Child Care Resource and Referral (CCR&R) provides information, resources and tools for families looking for child care. They keep an updated list of open child care programs and can help guide you in finding the best fit for your baby, toddler or preschooler.
CCR&R can be reached at 1-800-308-9000, 8 a.m.-6 p.m. Monday-Friday and 8 a.m.-noon on Saturday.
Staff will walk you through the available child care options near you that are regulated child care centers, family child care homes, faith-based centers and other registered programs throughout Arizona. Their list, which is kept as up to date as possible, includes First Things First's Quality First participating programs. Currently more than half of all programs that participate in Quality First are open.
Some parents have called for help after driving to their child care center to drop off their child and finding the doors locked and the center closed, said Michelle Saint Hilarie, statewide director for CCR&R.
"We start the conversation with what is the reason that they're closing down?" she said.
If the answer is COVID-19, then the search becomes more difficult. CCR&R staff is unable to recommend another program, because sending the child somewhere else might possibly promote the spread of the virus.
Saint Hilarie acknowledges that there are no easy answers in those cases. 
"Every family's needs are unique," she said. "Every family is trying to evaluate and decide how to keep their child safe and go back to work. We're there to say, 'Here's some resources that can help.'"
Ideally, families would have their child in a program that provides families with clear communication about COVID-19 concerns and conversations about coordinated guidance on what to do if the program has an emergency closure.
Saint Hilarie has seen some child care programs use a simple green, yellow, red light system to let parents know where the program stands. Green means the program is moving forward as normal; yellow alerts to parents to caution, which might be a rise in cases in the community in general; and red, which might mean someone got COVID-19 and the center must close.
Saint Hilarie considers her organization a "wonderful starting point." Families call the organization for a variety reason, not just during their search for child care. 
"We're resource and referral, so our philosophy is that they're not going to get turned away," she said. "Sometimes it helps people knowing there's someone there to talk to."