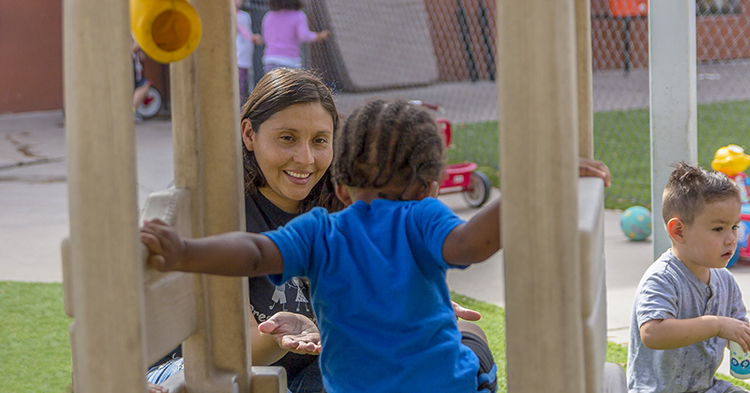 Three-quarters of the more than 1,000 child care and preschool programs that participate in Quality First, Arizona's quality improvement and rating system for early learning programs, have earned ratings that meet or exceed quality standards.
First Things First created Quality First as a statewide initiative to partner with child care and preschool providers to improve the quality of their early learning settings. After about two years of support — such as coaching, assessments, professional development and incentives — participating early learning programs are rated on a scale of 1-5 stars, according to Quality First's rigorous standards for quality.
Quality First has significantly improved the quality of early learning options available to Arizona families.  Since 2013, the percentage of participating programs statewide in the quality levels — 3-stars and above — has increased from 25 percent to 74 percent.
---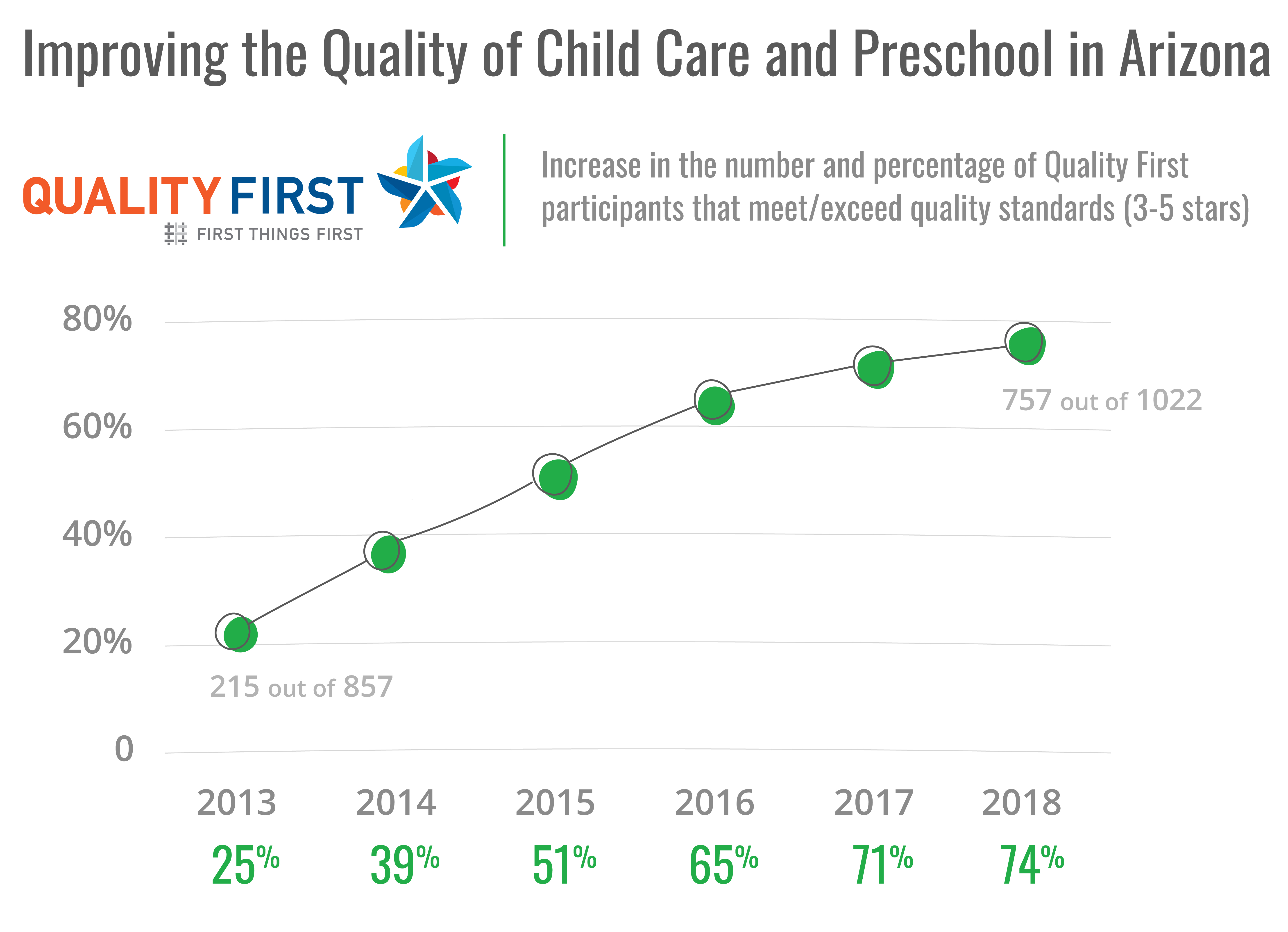 ---
This is an important achievement for our state, where the majority of young children live in families where all adults in the home work. Research shows that 90 percent of a child's brain develops by age 5, and the positive, nurturing relationships young kids have with all adults, from parents to child care professionals, shape their learning now and throughout their lives.
In 2018, more than 60,000 infants, toddlers and preschoolers in Arizona benefited from attending early learning programs participating in Quality First.
Quality First underwent a two-year independent study in 2017, which found that participating child care and preschool providers improved the quality of their programs between each assessment. It also determined that Quality First's 5-star rating scale does reflect five distinct and increasing levels of quality.
No matter their current rating level, families can be assured that child care providers participating in Quality First are committed to improving the quality of child care.
Resources for families looking for quality child care
First Things First offers a variety of resources to help families in their search for quality child care. These include a new series of short one-minute videos designed to help families make informed decisions when choosing a quality child care provider.
Through QualityFirstAZ.com, families can also find information about the importance of quality in child care and early education; what quality looks like in order to promote learning; and tools to help families find quality child care or preschool programs in their area. And in some cases, a scholarship may be available for the child to attend.
The site includes an online search tool that families can use to find centers, homes or preschools participating in Quality First in their area.
Keep in mind that Quality First is a voluntary program for child care centers and preschools, and FTF does not have the capacity to enroll all providers in Arizona who are interested in participating. There are many other quality programs in Arizona not enrolled in Quality First.