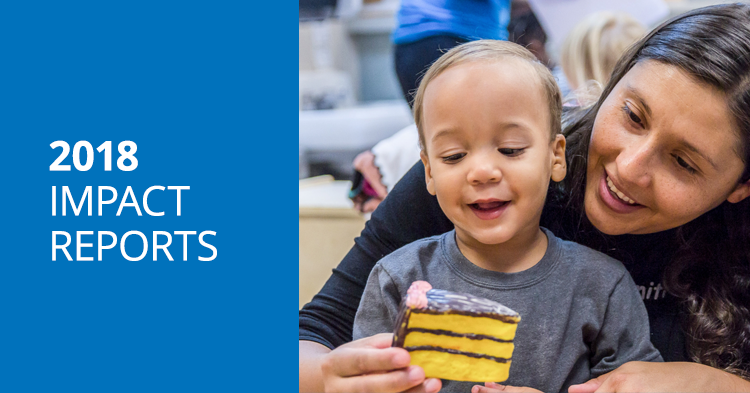 Want to know the impact that First Things First (FTF) is having in your community? Take a look at the 2018 FTF Regional Impact Reports.
Every year, First Things First creates an impact report for each of FTF's 28 regions to showcase the work of FTF and its partners in the area. In this year's impact reports, you'll see:
Highlights of work being done for strengthening families and early literacy, boosting quality in preschools and child care centers and the strides taken to prevent health issues, like tooth decay or poor nutrition in children from birth to age 5.
A success story of a family who benefitted from a quality early learning program, such as Quality First.
The names of local leaders who volunteer to serve as regional partnership council members as well as the names and contact information of FTF regional directors and FTF community outreach coordinators.
The total regional expenditures broken down into strategy areas.
How FTF works with regional partnership councils to address local needs.
In the 2018 Impact Reports, you'll see how FTF is helping young children in your community and the people behind the work. See the 2018 Impact Reports today.