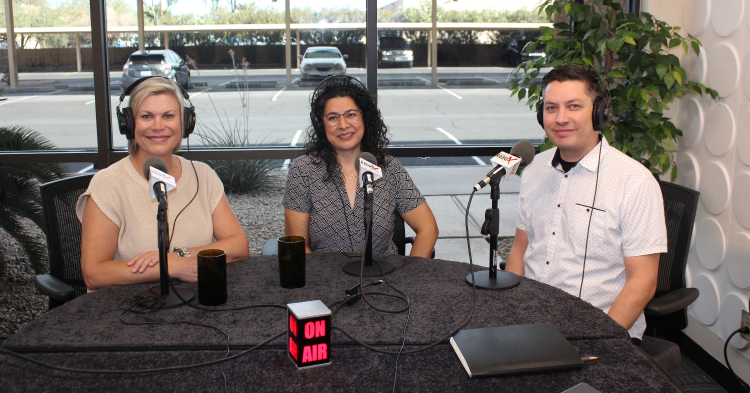 Even before the COVID-19 pandemic, nearly half of the state of Arizona was considered a child care desert, a term used for areas where access to early learning programs is scarce. Now, nearly two and a half years after the pandemic's onset, finding quality child care is harder than ever and parents aren't the only ones feeling the pinch. Child care providers and the state economy are feeling the squeeze, too. 
The state of child care in Arizona is ripe with both challenges and opportunities, a duality that members of the business community are intimately familiar with. 
In a recent episode of the Arizona Good Business podcast, sponsored by Local First Arizona, First Things First leaders Melinda Morrison Gulick, CEO, and Angela Rabago-Mussi, Chief of External Affairs, discussed this reality with host Thomas Barr, urging Arizona's business community to get involved. 
"It's imperative for today's workforce and for tomorrow's workforce that we're all a part of that long-term solution," said Gulick. 
Listen to the 24-minute episode to learn:
How acknowledging that child care providers are small businesses too can help inform our understanding of the challenges they face

Why child care is a statewide infrastructure issue, not solely a family issue

What current support for the state's child care crisis looks like, and how First Things First is working toward long-term solutions

What the local Arizona business community can do to support and elevate this issue
"Those first 5 years give us that prime opportunity to really build our children up and set them up for success in life. While at the same time, we can set up our state for success, too," said Rabago-Mussi.