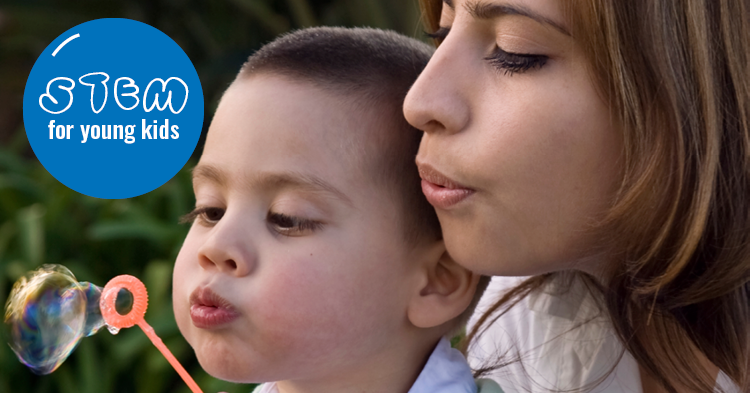 Introducing math and science to young children doesn't have to be complicated. Parents and caregivers don't have to wait until a child can solve written math problems or conduct complex science experiments. Activities such as finger painting, building blocks and baking are fun and interactive ways to build science and math skills in young kids.
About 90 percent of a child's critical brain development occurs before age 5, meaning the early years represent an ideal time to introduce Science, Engineering, Technology and Math (STEM) skills to kids.
"Young children learn naturally by exploring their environments," said Ginger Sandweg, First Things First senior director for early learning. "What appears to adults as play is really forming and testing theories, and trying out different variables. This type of learning goes hand in hand with how young children learn best, using multiple senses (seeing, hearing, touching, tasting, and smelling) to discover the world around them."
According to the Center for Early Education in STEM, simple childhood games can promote significant STEM skills at a much earlier age. The years before kindergarten, are a critical period to help develop these skills through fun activities that get their hands and minds working.
Activities
Parents and caregivers can be ready with this list of great ideas to keep your child busy and build those early skills for STEM. First Things First offers these activities:
Building structures – knocking them down, testing them with weight, etc. – engages kids in reasoning about physics.
Cooking engages children in science and math through measuring ingredients and seeing how foods combine and change.
Singing and dancing convey counting concepts, and making musical instruments with everyday objects helps kids learn how to control aspects of sound like pitch, loudness, timbre and duration.
Through water activities, kids experiment with movement and volume, filling cups or pails, then watching how holes in objects affect water flow.
In playing card and board games, children use math and ; reason about strategies.
Ask questions
Families can help kids develop critical thinking and reasoning skills by asking questions like:
What do you think will happen?
Why do you think it ended that way?
How do you think things will be different if we change something?
In addition, parents can share their knowledge, early on. Things that may seem obvious to us – like weather changes, traffic patterns and the change in an egg when it's cracked, then cooked – are fascinating new concepts for children that give them a foundation from which to build future knowledge.
By encouraging the development of STEM skills in the early years, we help kids learn by experimenting with their environments and give them skills that will help them be successful in school and in life. In addition these STEM building activities help to instill a love of learning and imagination. So, remember to have fun and use everyday moments as learning moments.