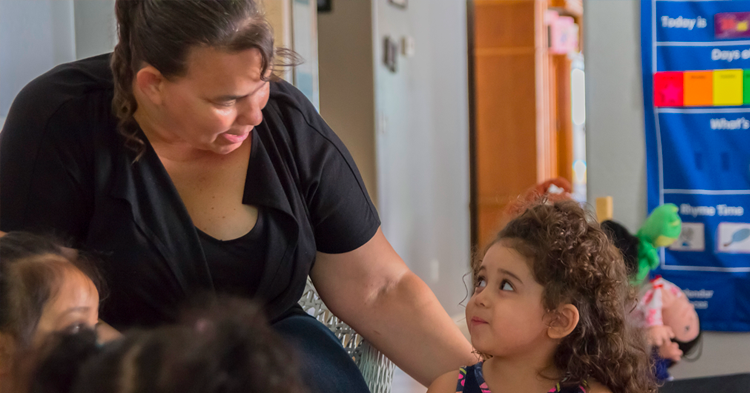 A recent survey of Arizona's working parents shows that 35% said they have left a job in the past year due to child care issues. The results of the First Things First (FTF) survey are in line with other national surveys on the challenges of child care. 
Arizona's early childhood agency, FTF, conducted the informal survey from June to October. It was seeking statewide information from working families about the challenges they face with child care for young children. About 800 families of young children responded.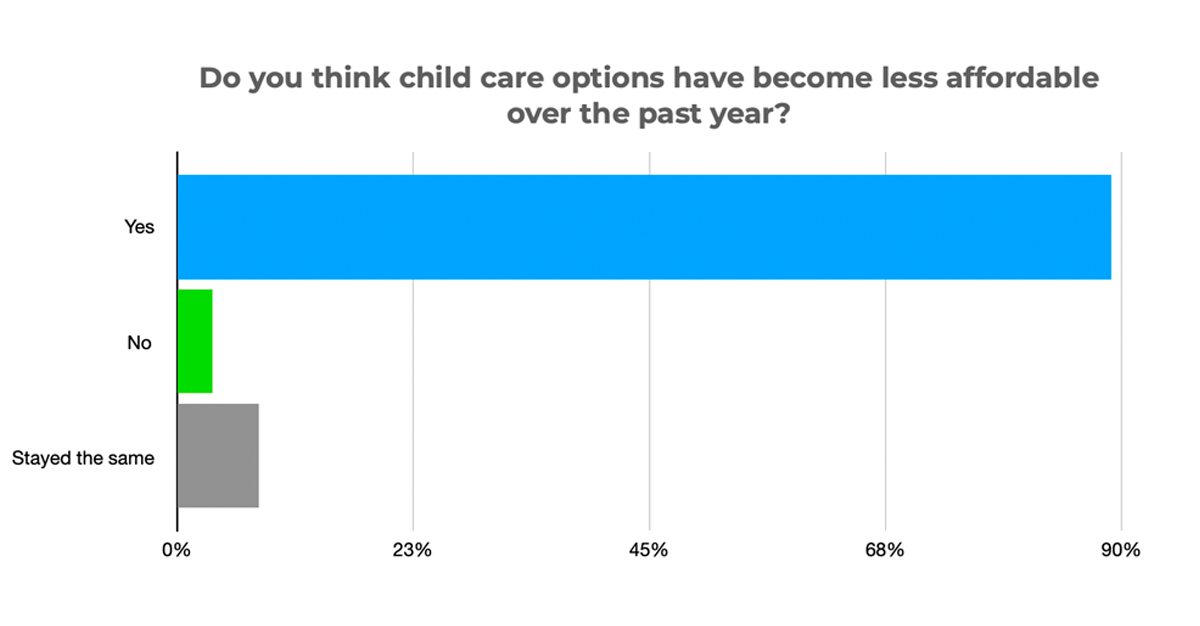 FTF created the short survey and asked Arizona employers — big and small — to encourage their employees to fill it out. The goal was to get a better understanding of how the child care crisis is impacting businesses. 
Arizona's economy loses $1.77 billion annually due to child care challenges, according to a 2021 report from the U.S. Chamber of Commerce Foundation.  The report shows that when employees can't find child care, many times they have to miss work or eventually quit their job. 
The FTF survey found that 80% of the parents who answered the survey have missed work due to child care issues in the past year.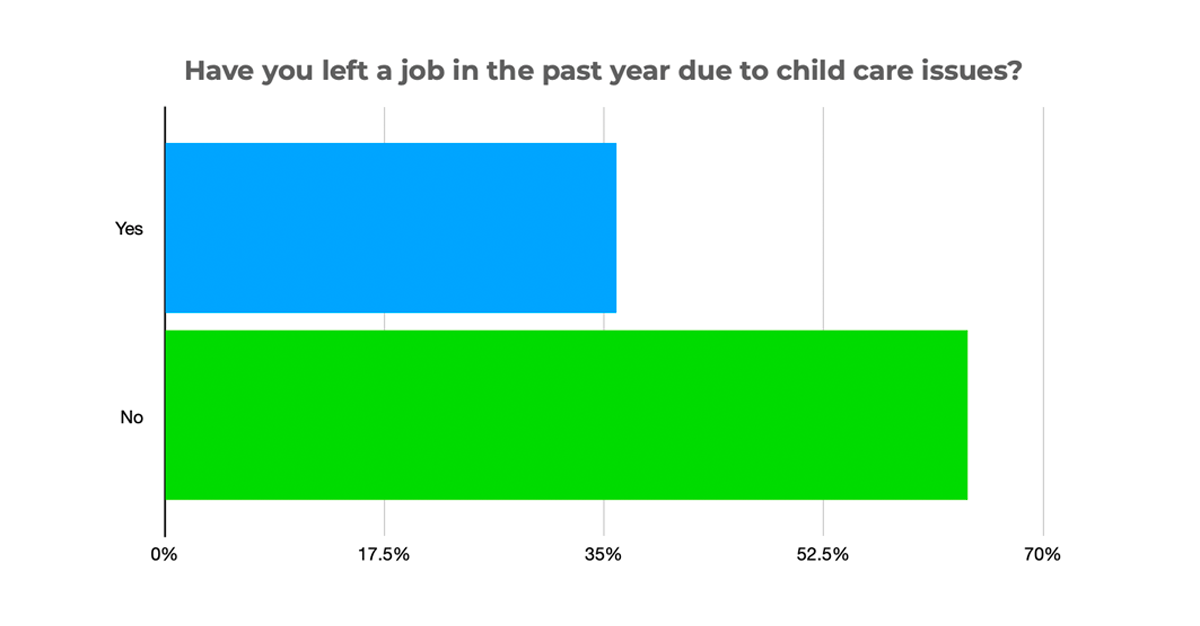 According to ReadyNation, part of the Council for a Strong America, a bipartisan nonprofit focused on education and child care policy, "productivity challenges affect both employers and employees. Almost two-thirds of parents of infants and toddlers facing child care struggles reported being late for work or leaving work early, and more than half reported being distracted at work or missing full days of work."
The ReadyNation report, released in February, said "an overwhelming 85% of primary caregivers said problems with child care hurt their efforts or time commitment at work. These challenges had predictable impacts: more than one-quarter of caregivers said they've been reprimanded at work, and nearly one-quarter have been fired. As a result, families lose $78 billion per year in forgone earnings and job search expenses."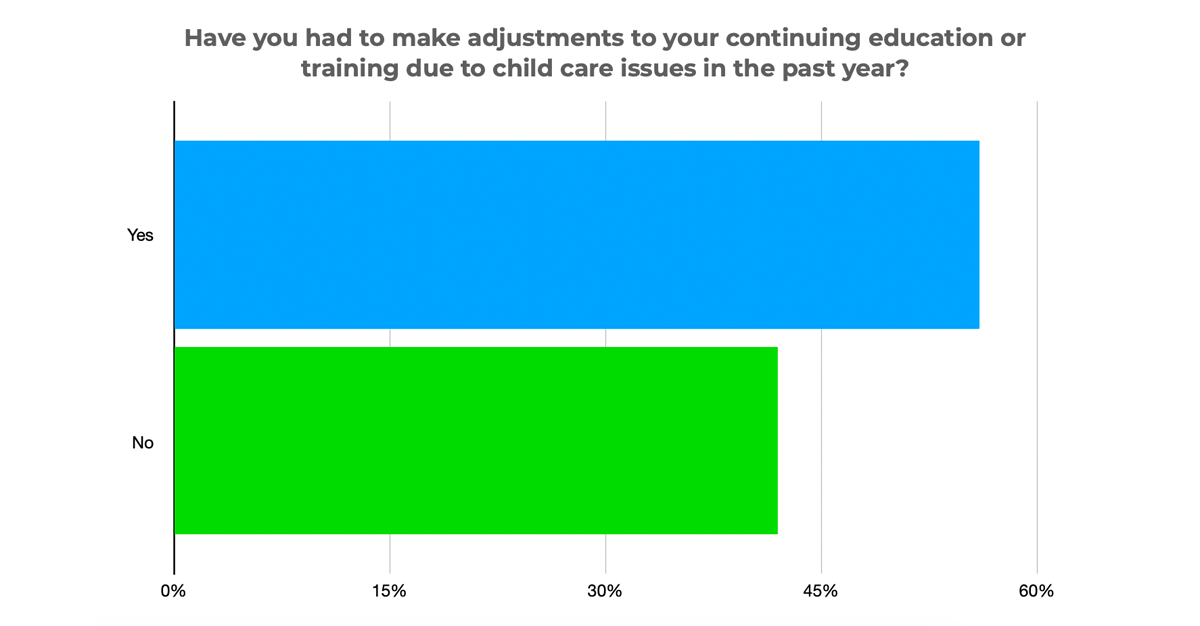 The FTF survey also offered insight into the challenges, needs and preferences of a family's caregiving situation. For example, when asked about current caregiving situations, 42% said their child stays at home with a parent, stepparent or guardian, while 35% said their child attends a child care center, 31% said their child attends preschool, 25% said their child stays with another family member or friend and 18% said the child says at home with the parent who works remotely. Parents were asked to check all the answers that represent their current situation, so the totals are more than 100%. 
When asked to elaborate on their child care choices, some parents wrote:
I have to take a day off work to stay home with my child.

Two days a week (my child) stays home with my parents.

Looking for child care to return to work and school.

(My child) goes with whoever can watch her on the days needed.

Child stays at home with older siblings.

Child stays at home with a nanny. 

Right now stays home with us, but when we start work next month we don't know where he'll go, yet. 
FTF has convened a series of community forums in cities and towns across Arizona to build awareness of the state's child care crisis. The forums offer an opportunity to hear from local community and business leaders in different parts of the state about how the child care crisis is impacting local business and their communities.