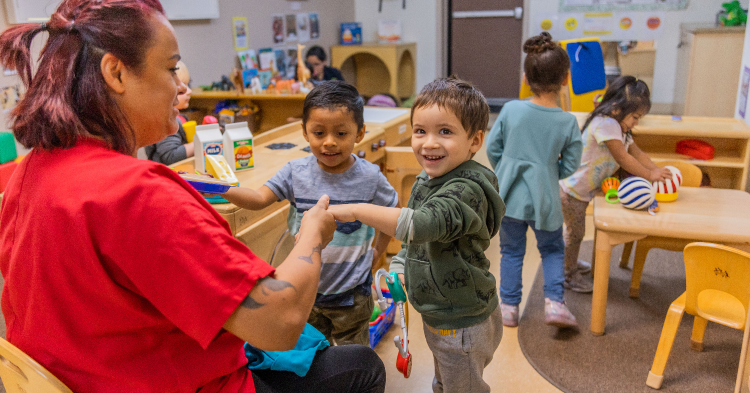 Arizona's early childhood agency wants to hear from working families about the challenges they face with child care for young children.
First Things First created a short survey and is asking Arizona employers — big and small — to encourage their employees to fill it out.
"One way to get a better understanding of how the child care crisis is impacting businesses is to ask employees," said FTF CEO Melinda Morrison Gulick.
Any working family can take the survey at: surveymonkey.com/r/mychildcare.
Early childhood partners are asked to share the survey with families they work with.
Arizona's economy loses $1.77 billion annually due to child care challenges, according to a 2021 report from the U.S. Chamber of Commerce Foundation. Research also shows that when employees can't find child care, many times they have to miss work or eventually quit their job.
Gulick is meeting with chambers of commerce and other business and economic development organizations across the state encouraging employers to share the survey with their employees.
"We're asking employers to share the survey with their employees with young children to get a better understanding of challenges, needs and preferences of a family's caregiving situation," Gulick said.
FTF will share the results of the survey at a leadership forum focused on the current crisis in child care because of workforce shortages and other challenges in November.