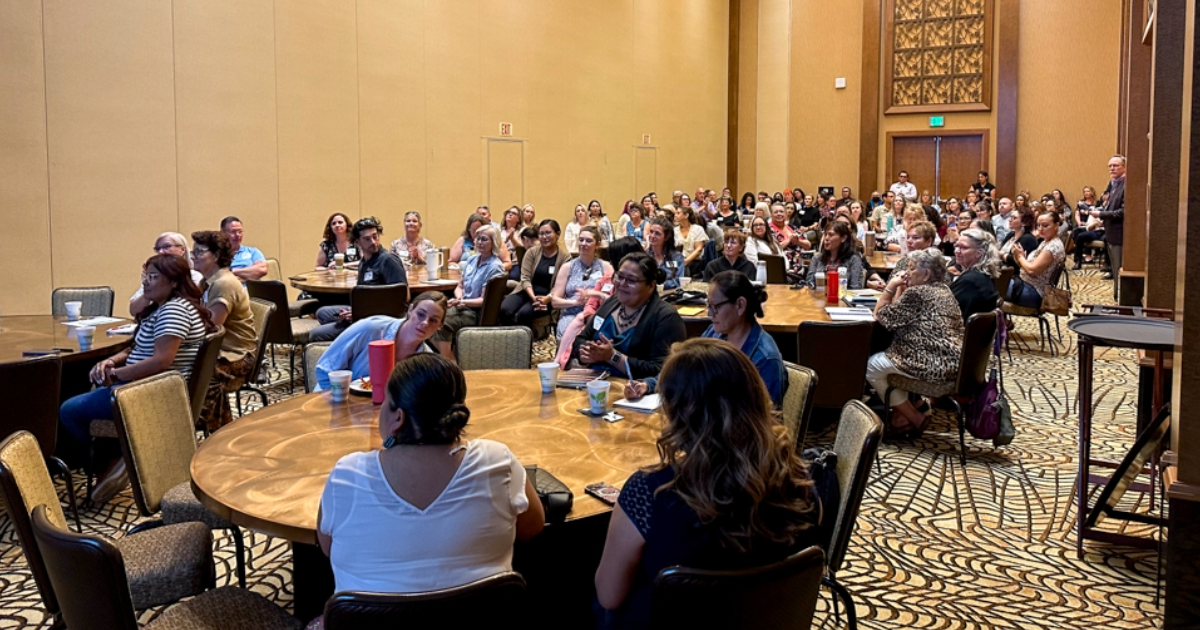 First Things First recently gathered community members from northern Arizona to discuss how the child care crisis is impacting their local communities.
The Aug. 15 forum at Twin Arrows conference center outside of Flagstaff was the second of a planned set of quarterly forums to be held throughout the state on Strengthening the Child Care Workforce. The first forum was in Thatcher in eastern Arizona.
Topics discussed included creating a workforce pipeline to recruit individuals into the early childhood education profession, workforce development and retention and how to increase the awareness of the economic impact that child care has on businesses, their employees and their profits.
FTF CEO Melinda Gulick shared information including:
48% of Arizona is considered a child care desert, which refers to areas where there are too few licensed slots for the number of children who need care. This percentage includes both rural and urban areas of the state.

90% of child care facilities have staffing shortages.

23% of child care centers have reduced their operating hours, when 24-hour child care is a necessity to keep many businesses operating.

The cost of child care has increased between 6-27%.

The median wage for a child care employee is only $13.22.
Community leaders from across northern Arizona participated in the discussions. We talked with some of the community leaders about the importance of early care and education, not just for families, but how child care impacts Arizona's businesses and economy. A recent study found that the state loses an estimated $1.7 billion annually due to child care challenges.
Voices from Community Leaders
Listen to Laura Rosensweet from Education Forward Arizona talk about brain development and how access to quality, reliable care makes a difference for early childhood learning, as well as its importance for working families.
Coconino Community College President Eric Heiser touched on why having quality child care in the community makes for a stronger workforce and the college's efforts to get students interested in the early childhood education field to ensure a pipeline of early childhood educators.
Window Rock Unified School District Superintendent Shannon Goodsell talked about how important it is to invest in early childhood education and how it is a precursor to high school graduation.