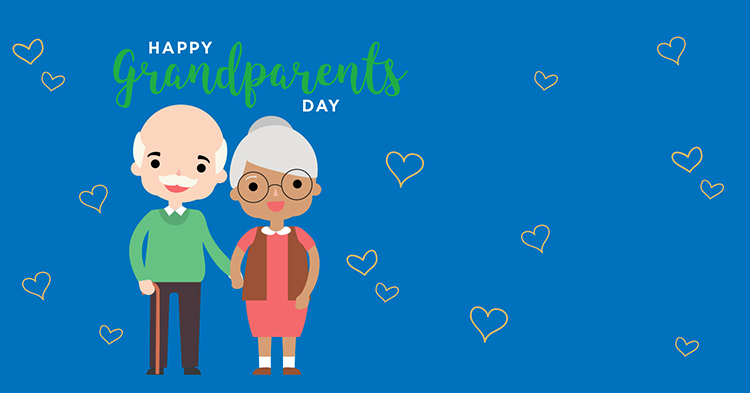 The relationship between a child and a grandparent is a special bond, a relationship that is celebrated nationally on the first Sunday after Labor Day. This year, as we recognize Grandparent's Day on Sept. 9, we want to especially applaud the increasing number of grandparents who are not only showering their grandkids with love, but also helping to support and raise them.
The 2016 American Community Survey reported that 5 percent of all children in Arizona are being raised by their grandparents. Of those children, the majority – 42 percent – are under age 6.
For many grandparents, it can be challenging to step back into a parenting role when it has been decades since they cared for young children. So much has been learned – and continues to be discovered – about brain development and the impact of early experiences. Now we know that about 90 percent of a child's brain develops before age 5. More and more evidence shows quality early interactions are crucial for a young child's success in school and later in life.
FTF provides funding for various programs that are having positive impacts on grandparents and Arizona's children, including a statewide resource that can provide advice and support to grandparents raising their grandkids.
The Birth to 5 Helpline (1-877-705-KIDS) is a free program and open to all Arizona families, with young children birth to age 5, looking for advice on the latest child development information from experts in the field.
This year, First Things First is proud to sponsor the statewide Grandfamilies Summit hosted by the Arizona Grandparent Ambassadors (AZGA). AZGA is a network for advocacy and support of grandparents who are raising their grandchildren in Arizona.
Opportunities like these to support grandparents in their efforts to raise the next generation help to create a strong foundation of learning, growth and success for all children.