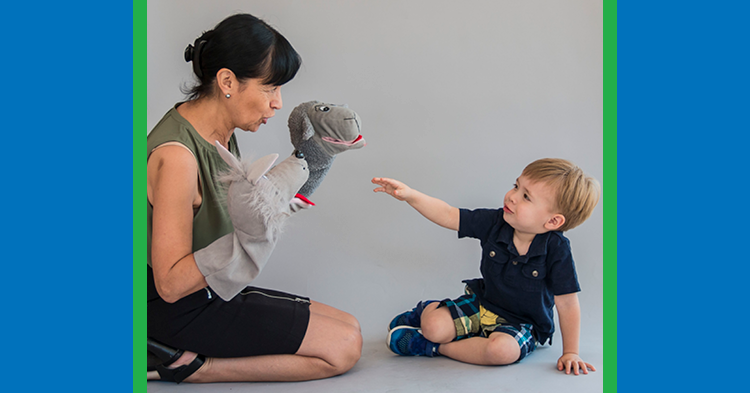 Ana Pereira and her husband knew that they wanted their son to speak Spanish. Pereira spoke to him in Spanish as a baby and both parents read to him in English and Spanish. But the challenge now that her son is a toddler is getting him to respond in Spanish.
"He's not fully bilingual, but he understands when I speak to him in Spanish," said the Phoenix mom, who is Latina. "Language is one of the strongest connections to culture. I would like for him to understand the culture. For him to be able to travel and speak the language, so he'll have a bigger connection. Ultimately, it will make him a more well-rounded child and, hopefully, adult."
More and more families are interested in raising their children bilingually – for many reasons including the positive research that a second language aids brain development, supporting cultural connections and expanding future professional opportunities.
Research shows that the best possible time to learn a second language is during early childhood. In fact, since language begins with sounds, babies are born with the ability to learn all languages in the world.
According to researchers from the University of Washington, at birth, a baby brain can tell the difference between all 800 sounds that make up all the world's languages. Each language uses about 40 of those sounds.
"The brain can capture both languages," said Camila Englert, who is also raising her two sons, ages 3 and 5, in a bilingual home. "They know exactly what I'm saying. The brain has the power to do that. Everything I read, the studies and research say children learn to process information better when they know both languages."
Babies begin to learn language sounds while in the mother's womb, which makes sense, because a mother's voice is so prominent. Gradually, babies' brains tune to whatever language or languages they hear from their caregivers.
Which explains a challenge that many Arizona parents face when trying to encourage bilingualism: the dominance of English in many homes.
"Keeping Spanish was important to us," said Englert, who lives in Scottsdale. "My husband understands Spanish, but in the household, we primarily speak more English. So the effort is to speak to them in Spanish."
Englert was fortunate to have her mother and aunt – who are both native Spanish speakers – to help with caregiver duties when the boys were babies, so they were immersed in the language.
"My 3-year-old will flip within the two languages when he's talking," Englert said.
Learning the language naturally and not forcing their son to respond in Spanish will give him time to acquire both languages, Pereira said.
"We know he understands," she said. "When I say go get your plate in Spanish or ask 'Do you want water?' He answers or does what I ask. I know he'll be speaking Spanish soon."
The best advice Englert offers to families who want to encourage learning a second language for their young children is to "just start. If it's important to you, it will be important to them."
Sing to them in a different language
"Singing is less daunting," Englert said. "They'll learn the flow of the language even if you don't speak it. You can learn to say the words."
Point things out
"Even if you aren't fluent, you can expose them," Englert said. "When you say, 'look at the sky. The sky is blue.' Learn how to say it in Spanish."
Use faces and emotions
If there is a picture of a smiling baby, say, "The baby is happy. And repeat in Spanish, El niño esta feliz."
Read bilingual books
Visit your local library to see if they have bilingual books or the same book available in additional languages, then read the books together.
National early childhood organization, Zero to Three offers additional resources to support parents who want to raise a bilingual baby.
Language expert Kathy Hirsh-Pasek said babies are born language-ready, but they have to put the pieces together.
"They're little statisticians, but if they don't hear enough words and conversation, then there's nothing to do the statistics on," Hirsh-Pasek said.
That's why direct conversations with babies, toddlers and preschoolers, in whatever language, are so important.
"Having fluid, interactive conversations really helps a child learn language, and language is the single best predictor of everything academic that's going to come their way," Hirsh-Pasek said.