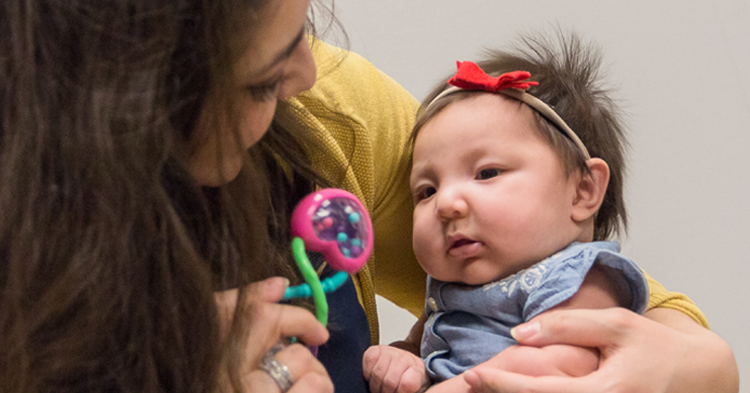 While every child develops at their own pace, there are certain milestones they should reach from birth to 5 years old in how they play, learn, speak, behave and move.
Skills such as taking first steps, speaking words or phrases and self-control are considered developmental milestones. The early years are important for parents to keep an eye on how their child is developing. Intervention works best when potential delays and disabilities are screened early.
If you are a parent or caregiver of a child 5 years old and younger, you can make a difference by monitoring your child's physical, mental, social and emotional development and talking about what you see with your son or daughter's health care provider. This is not a way to find something "wrong" with your child, instead, it should be viewed as an opportunity for parents and health care provider to work together to keep your child developing in the best way possible.
Keep notes about and document issues that you are concerned about.
Take pictures of your child doing a specific task.
Record audios or videos on your phone of behaviors that concern you.
Write down your questions and take them with you so you remember what to ask and tell your child's primary care provider during your appointment.
First Things First reminds parents that all children develop at different rates. What is typical for other children may not be the same as yours. If a doctor tells you there is nothing to be concerned about, ask what you can do at home to support your child's development. If a doctor or other professional tells you that there are concerns about your child, follow up and act right away.
Resources
There are several resources available to help parents and caregivers identify concerns regarding their child's development and make the most of those early doctor visits:
Parenting isn't easy, and worrying about your child's development adds another layer of challenge. If you're not sure how to move forward, ask for help. The earlier you do, the better the chances that your child will get the support they need.