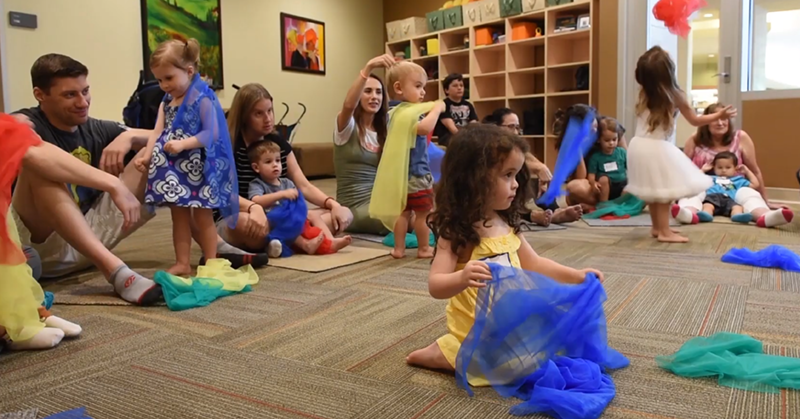 Playing with scarves is a simple way to have fun with your little one. It's also a great way to enhance their development. From building positive sensory-motor skills by feeling the silky texture of a scarf to developing fine motor skills while playing catch, there are endless ways to make use of this common household item. Plus, it's great one-on-one time with you.
Check out these great how-to videos from our partners for some easy ways to engage your baby or toddler with scarves.
---
Thank you, Musical Instrument Museum.
---
And thanks to Make Way For Books.
---
Young kids learn through play
Playing with scarves is fun, easy, and you can do it almost anywhere, but to get more technical about it:
Playing peek-a-boo helps develop object permanence.
Swaying scarves along with music can encourage self-regulation skills.
Tossing scarves back-and-forth develops fine motor skills.
Using scarves to hide objects helps develop focus and memory skills.
Dancing with scarves as they follow cues enhancing listening skills.
According to the American Academy of Pediatrics, play offers an ideal opportunity for parents to engage fully with their children. Their report on play and childhood development states, "Play is essential to development because it contributes to the cognitive, physical, social and emotional well-being."