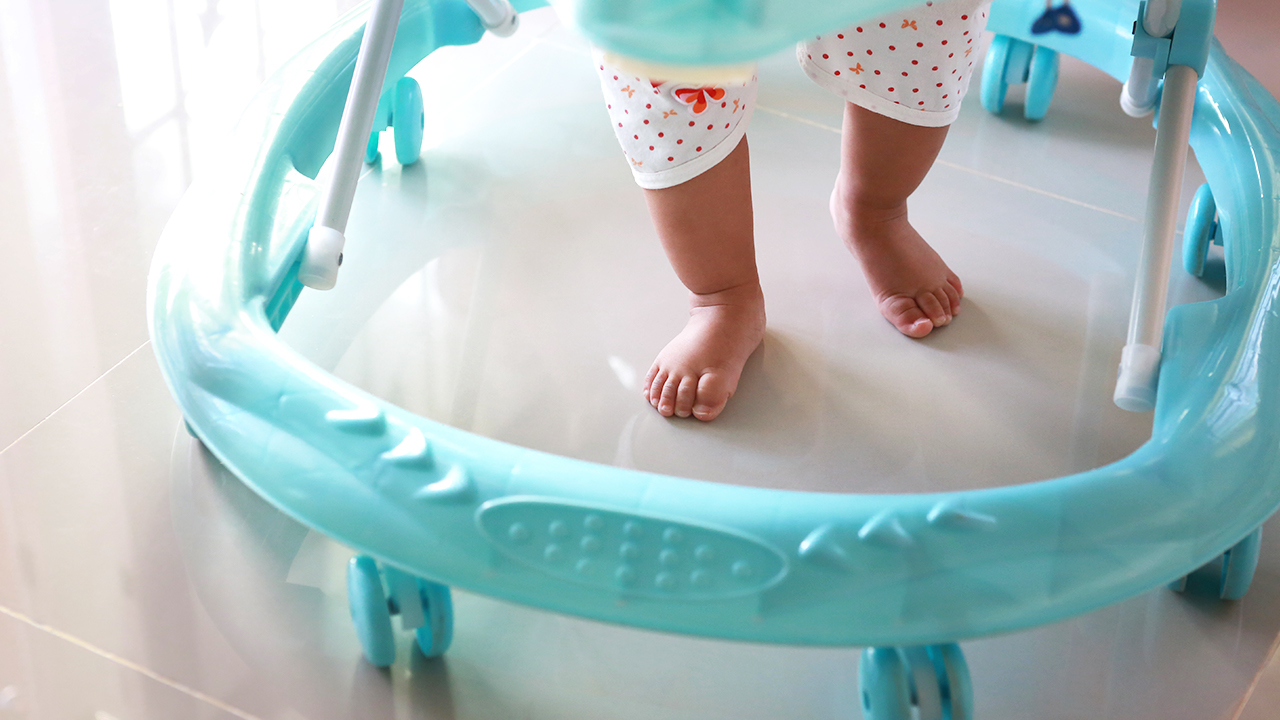 Baby walkers are advertised as fun for little ones to move around and entertain themselves. Some claim they also stimulate early development. But parents should know that pediatricians have warned against baby walkers for decades.
A new study published by the American Academy of Pediatrics (AAP) shows that infant walkers can cause serious injuries in young children, and AAP continues to recommend that they not be sold or used.
"There's absolutely no reason these products should still be on the market," Dr. Gary Smith, the senior author of the study, told NPR.
The study found that more than 9,000 U.S. children are injured in baby walkers every year. Improved safety standards for manufacturing walkers have helped, but hospital emergency rooms still treat more than 2,000 children annually for injuries sustained in them.
Adding to the serious safety concerns, AAP takes a strong position against baby walkers because there is no clear benefit from their use.
Many families think baby walkers will help their child learn to walk. But pediatricians say that walkers do little good for a child's development and may even delay it.
Dr. Benjamin Hoffman, a pediatrician who chairs the AAP Committee on Injury, Violence and Poison Prevention, sums it up this way:
"I view infant walkers as inherently dangerous objects that have no benefit whatsoever and should not be sold in the U.S."
Learn More
Baby Walkers: A Dangerous Choice — HealthyChildren.org
Study: Infant walker injuries support AAP's call for a ban — AAP News
As Injuries Continue, Doctors Renew Call For Ban On Infant Walkers — NPR
More than 9,000 US children are injured by infant walkers every year, study finds — CNN