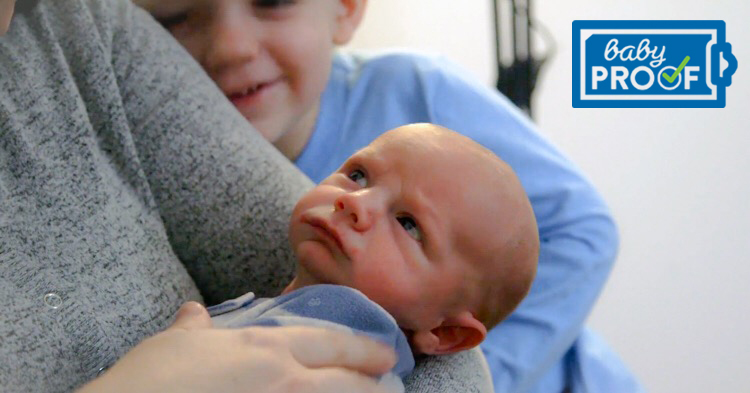 ​​Hugging, holding and rocking your baby may have "lasting effects on the way their young brains respond to gentle touch when they go home," according to researcher Nathalie Maitre.
'It's good to hug your baby' is advice that may seem like a no brainer, but the results of a recent study at Nationwide Children's Hospital and Vanderbilt University Medical Center highlight why it's so important.
Newborn babies, both premature and full-term, that received more physical attention by parents or hospital staff showed a stronger brain response than those that received less attention. Many times, premature babies do not experience as much gentle touching because they are undergoing medical procedures. In these cases, the babies' brains showed less response to gentle touch later, the researchers said.
For parents, that means the affection should start from the moment they're born. Gentle touching such as skin-to-skin contact and rocking a baby can encourage a baby's brain development, which is vital considering that about 90 percent of a child's brain develops before age 5.
These types of quality interaction between caring adults and baby are what help them make sense of the world. And when they're that young, so much what babies experience is through touch, so keep hugging and loving on them. They'll thank you for it when they're adults.​​
---
Ofelia Gonzalez is public information officer at First Things First. You can reach her at ogonzalez@firstthingsfirst.org​​.​