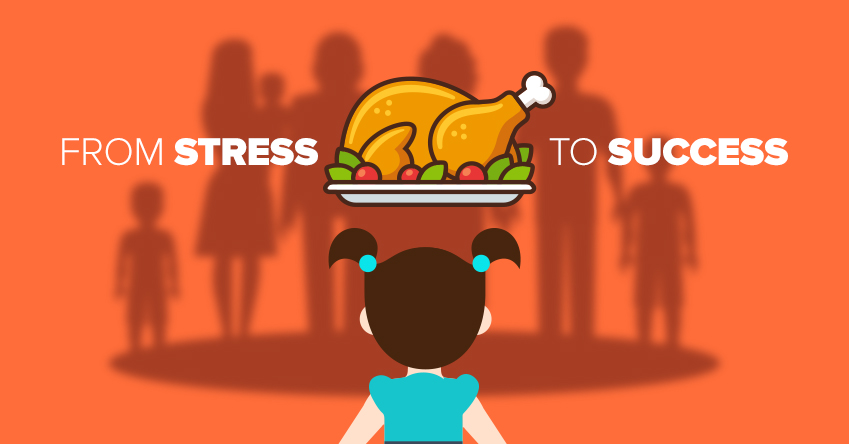 The holiday season is a special time of year, but it can also be very stressful. The visitors, travel and disruption of normal routines that come with these festive times can be tough to handle for some little ones. And for their parents, too.
Here are a few ways you can create a more calm and comfortable holiday season for you and your family:

It's common for young children to be uneasy when meeting new people, even family members. They might be nervous to play with cousins they haven't seen in a while or meeting Tia Maria for the first time, (especially if she's a cheek-pincher.)
To make these encounters a little easier, show your child photos of who they are going to meet beforehand. And don't worry if your child is still shy and uneasy when they meet in person. Let them build their self-confidence at their own pace.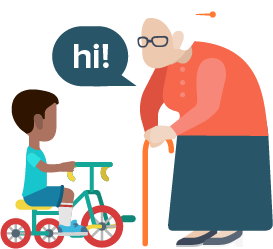 Adding new places to all those new faces can be doubly troubling for your little one. Whether you're going across town or cross country, try introducing them to your hosts and their home before the rest of the guests show up. Arriving even 15 minutes early can help ease your child into the new environment and avoid jangled nerves.

Young kids do best with consistent routines, and it can be hard when their usual day-to-day schedule is disrupted. Do your best to keep regular nap and sleep times when traveling, knowing that your child may need some extra time and attention to get settled. Having visitors in your home can be confusing too, so prepare for these changes before the rush. Is your child going to sleep in a different room or bed when visitors come? Let them try it out a couple of days before to get used to the idea.

Your child may have a hard time competing for your attention among the gathered family and friends, so look for chances to get them involved in holiday activities. Making decorations or letting them help with simple cooking projects are great ways to share the spirit of the season.
---
Nicoletta Kennedy is digital communications manager at First Things First. You can reach her at nkennedy@firstthingsfirst.org