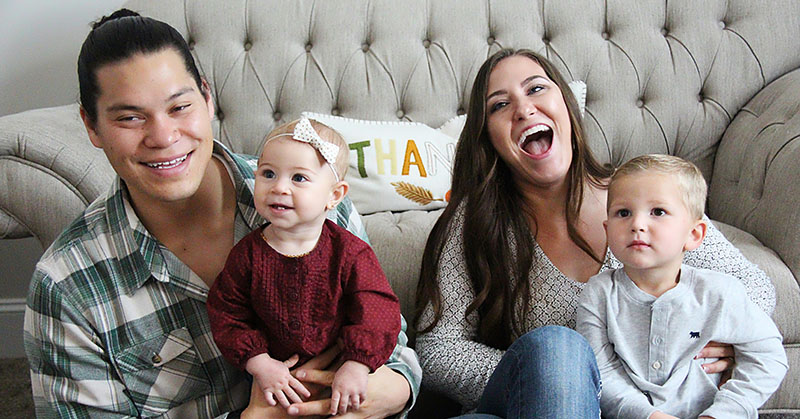 The holidays naturally offer opportunities to spend quality time with toddlers and preschoolers. This holiday season, First Things First encourages parents to start planting the seeds of service early with toddlers and preschoolers by involving them in family volunteering.
Babies start to learn on the day they are born. Everything they see and experience, especially positive interactions with the adults in their lives, shapes them. By the time they are 5, their brains are almost fully grown.
For very young children, helping them understand empathy and what it means to help others can start with sharing. Research shows that children aren't able to understand the concept of sharing until they are about 3 or 4 years old because they haven't developed theory of mind, which is the ability to tell that what you want is sometimes different than what others want.
But that doesn't mean that caring adults can't help a young child develop perspective by talking them through different scenarios. This helps them build a picture in their mind that their way is not the only way.
For example, parents can read books with familiar experiences that the child has had, for example, a story about how food grows in a garden can turn into a talk about how fruits and vegetables can be distributed to neighbors and people in need.
Here are some ways to involve toddlers and preschoolers in acts of service:
Discuss regularly what helping others means. The most powerful lesson for your young child

is

to see an adult showing kindness to others,

which

can be as simple as offering a smile.

Go through your closets and gather clothes that no longer fit, and donate what can be of use to other families. Allow your preschooler to make decisions about which clothing to donate.

Keep bottles of water in the car and

,

with

your preschooler

,

offer one

if you see someone in

need

.

Use c

hari

table contributions or events to

teach children how to consider the needs and feelings of others.
These festive times offer many everyday moments to spend time with young kids and help them learn generosity at the same time. It's never too early to get toddlers and preschoolers into the spirit of giving.