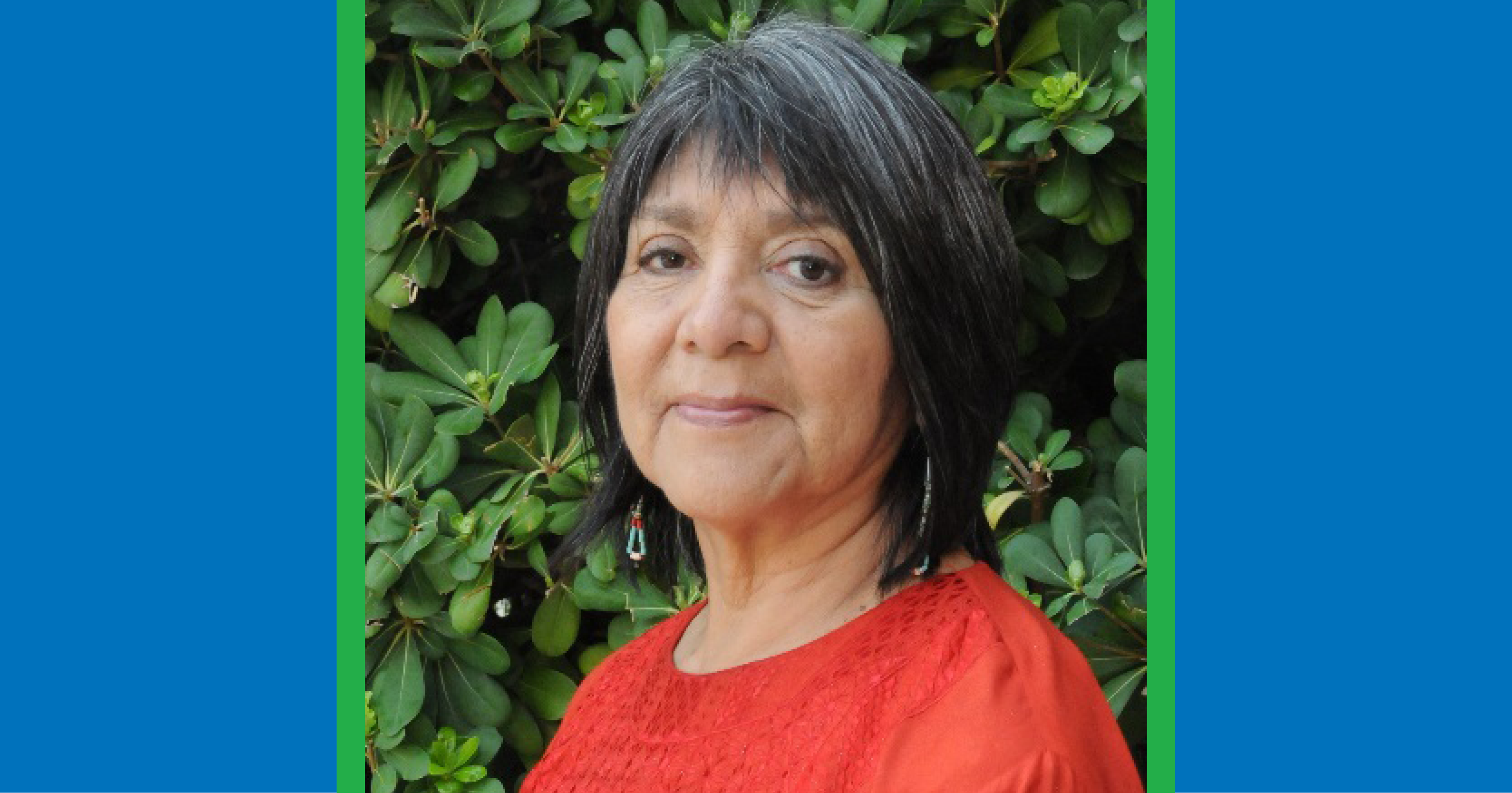 University of Arizona associate professor Sheilah Nicholas discovered that preserving native languages goes far beyond communication. As a member of the Hopi Tribe and a faculty instructor for the American Indian Language Development Institute, she's collaborated with other researchers nationwide from New Mexico, Hawaii, California and Idaho. Nicholas told First Things First how maintaining Native American languages helps to preserve culture and identity and how this affects the future of Arizona's Native American children.
What is the importance of implementing indigenous language preservation in early childhood settings?
Answer: This is the optimal period for natural language acquisition and development of the first language. It is a time when the natural environment and conditions are that the child is immersed in a language-rich environment provided by significant caretakers that may include extended family members—such as grandmothers who have been central in traditional childrearing practices.
This is also an optimal period for young parents with their immediate and extended family to collectively focus on providing the child with the cultural and linguistic environment and socialization to cultivate and nurture an indigenous identity. The child is included in the daily life events of the family and is centered in this environment, meaning that family members attend to the child in interactive ways, thus language strengthens the family bonds. However, external pressures and factors such as employment and education take family members out of the home, diminish or limit the opportunities for the child to be consistently and maximally immersed in such an environment.  As well as the conscious attention to providing such conditions loses priority. By ages 2-3, if the first language the child has been immersed in has been other than the Indigenous language, the process of naturally acquiring the language is interrupted or disrupted and essentially positions the child as a second language learner of the indigenous language.
How does preserving indigenous languages benefit Arizona's Native American children?
Answer: There is an abundance of literature that addresses the effects of losing one's native language due to Western assimilationist education policies such as boarding schools. For the longest time, the literature centered around the discourse of "endangerment" and "extinction," in that when you lost your language, you lost who you are and you lost your history. You become disconnected from your community and thus experience alienation.
The current literature expands on the evidence that losing one's native language affects a whole community's well-being. Research in tribal communities showed that this manifests in alcoholism and domestic violence—societal-wide symptoms of disruptions of traditional ways of socialization and practices—and are directly connected to the loss of language, sense of purpose and identity.
Across the nation, tribal communities are asserting their inherent sovereignty to re-establish control of their education systems, a movement that recognizes that to incorporate indigenous languages into the school curriculum is a key factor in both overall well-being as well as academic achievement. These school-based program initiatives are demonstrating academic success while retaining identity. In the long term, graduates of such programs are returning to give back to tribal communities.
This emerging research strongly suggests that there are additional benefits to preserving indigenous languages.  As educators, we must provide access and convey to Arizona's Native American children that their ancestral languages are living, viable and relevant to and in their contemporary lives.

What is being done in Arizona to preserve indigenous languages?
Answer: There are 22 tribes in Arizona and, in varying degrees of vitality, around 17-19 languages are being spoken. There is a diverse response among Arizona tribal communities in putting into place their own language initiatives, but this response is not well documented.
Some of the initiatives are school-based programs. For example, in the Flagstaff area, a couple of schools have Navajo language immersion programs. Other efforts include early childhood language programs and language programs in public or grant school systems on Arizona reservations.
Other initiatives for preserving indigenous languages across Arizona are community-based initiatives that more tribal communities are implementing because funding sources have increased and become more available. Some of these community efforts are visible in tribal newspapers, such as word searches or crossword puzzles in their native languages and are evidence of wider community awareness about their ancestral languages. Other community initiatives, such as that of Mojave, are focusing more on bringing back ceremonies and songs.
How can early childhood supporters help with native language preservation?
Answer: Optimally, early childhood supporters should have some background in language acquisition and development. More specific to indigenous language, background should include an understanding of the importance of the indigenous language as: playing a significant role in cultural identity formation; the source and foundation of the child's immediate and overall sense of well-being; and becoming a competent and contributing participant and member of first the cultural world and able to engage and navigate multiple worlds from this foundation.
These outcomes are linked to culturally specific ideologies of children and child and language development that inform their language practices. It is important for early childhood supporters to be informed about indigenous language practices and socialization processes. Within program planning and implementation, early childhood supporters should recognize that their role and decision-making has a direct impact on the effectiveness and sustainability of indigenous language efforts in programs and the field.  As such, they assume a critical role and voice in creating the environment and conditions that will nurture and sustain indigenous language practices in early childhood programs. A full understanding of their role is fundamental to advancing program accountability to Native/Indigenous communities through establishing "indigenous learning" as an integral component of early childhood programs.
What are some obstacles to preserving indigenous languages, and how are they being overcome?
Answer: The obstacles include a lack of funding, trained language teachers, a school curriculum that reflects the values of the tribal communities, native parents who are not speakers of the language, and that languages are not being used in the home overall.
Many native languages remain used orally. Although orthographies/writing systems have been developed, many speaker-users do not utilize this form.  For school-based programs, language curricula are generally lacking. There is a need to create school-based materials and instructions. In early school-based programs, the responsibility of language teaching has been shouldered by first-language speakers who may have been employed in the schools as classroom assistants. This remains the case today, so there is a need to train language teachers, assist them in literacy development, and to professionalize the position.
In the homes, parents speak English as the primary language. Children grow up not hearing or speaking their native language in everyday life. Therefore, it loses its context for and in daily life.
Native languages are also tied to a world view linked to a geographic area that is embedded in how they identify themselves as closely tied to places such as the Havasupai, located at the bottom of the Grand Canyon and identify themselves as "the people of the blue water." There is a spiritual sense and a tie to the environment entrenched in the language and thus how they identify themselves. Often, among the younger generation, this link between identity and place and thus relationship is obscured in the intergenerational shifting process from the ancestral language to English as their first language.
Another consequence is that a living language—one that is being spoken—changes in accommodating new life circumstances.  Because change is inevitable, the degree of change and the impact on identity and relationship to place needs attention and dialogue.
There is a growing interest from outside tribal communities to preserve languages with more funding is becoming available. But Indigenous language reclamation/language work is not easy. The people that I've come to know over the years and who are engaged in this work for the long term describe it as a calling, despite the challenges. Thus, they carry the responsibility of advocacy as well as revitalizing the language.
We have to broaden the idea of language revitalization beyond speaking. My own research illuminated what I refer to as "language is cultural practice." If you are singing, dancing or practicing cultural traditions, you are immersed in the language because all of these are forms of language that are vehicles for transmitting and bringing the values and principles of tribal peoples forward.
What has your experience been with your native language?
Answer: My first language is Hopi, but when I entered public school, I quit using it—I shifted from Hopi to English. However, I maintained a receptive ability. As an adult, confronting this rude awakening, I started to relearn my language. It wasn't easy, but today I can use the language at a fairly proficient level. While this was largely a solitary journey, the motivation for learning one's heritage language can be very strong. I am an example of this and this offers hope. Many tribal youth have a deep yearning to learn their ancestral language.
If you have this yearning and aspiration to learn the language, the belief is that it has always been inside you, so you can bring it back. If you think of the language as still alive, you can breathe new life into it. The Hopi believe that language is the entry into the spirit world. We don't want to leave our children, our young people behind, so this belief should compel us and reclaim our responsibility and accountability to our children to ensure them entry.