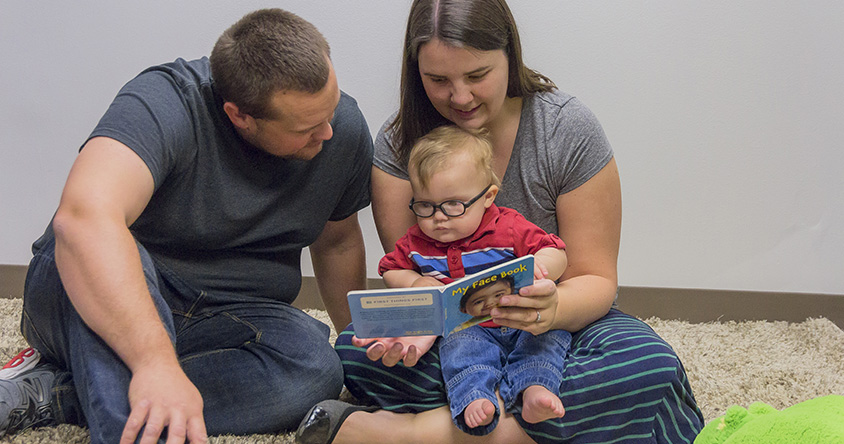 Many children in Arizona are not being screened for potential learning delays and disabilities in the crucial early years, a time when intervention is most successful, according to a recently released brief from First Things First.
"While every child develops at their own pace, there are certain milestones they should reach from birth to 5 years old in how they play, learn, speak, behave and move," said First Things First Chief Program Officer Michelle Katona. "Developmental screenings are a way to partner with families to learn about a child's development and identify concerns that can point to a delay or disability. Sadly, many children in Arizona are missing the opportunity to have those issues identified early on."
Recommendations from the AAP
The American Academy of Pediatrics recommends that pediatricians talk with families about their child's development at every well-child visit between birth and 3 years old, and conduct developmental screenings at 9, 18 and 30 months of age. Children also may be screened by staff working with a variety of parenting education or family support programs in the community. Data presented in the Starting Strong brief show that, for many children, those screenings are not happening. For example:
The 2016 National Survey of Children's Health found that only 1 in 4 Arizona parents (26%) surveyed said that they were asked by a health-care provider to complete a developmental screening tool concerning their child's development in the past year.
The Arizona Health Care Cost Containment System (AHCCCS) indicated that in 2016 providers reported that only 1 in 5 (21%) of 1, 2 and 3 year-olds served by the program for the preceding year had received a developmental screening.
In addition, families whose children have identified delays or disabilities may have difficulty accessing services and supports to address those issues due to a variety of systemic challenges, including:
Many children with mild to moderate delays don't meet the eligibility criteria for publicly- funded services through the Arizona Early Intervention (AzEIP) Program;
Inconsistent quality in screening means many families are referred to AzEIP whose children are not eligible, frustrating families and stretching thin those limited early intervention dollars; and
Difficulty for families to navigate the complex system of supports that do exist, particularly since those supports can vary community by community.
Improving quality screenings
The brief also details efforts by FTF, its state agency partners (such as AzEIP, AHCCCS, the departments of Health Services, Education and Economic Security; and the Arizona Schools for the Deaf and Blind), as well as community partners to improve the quality of screenings, to map the pathways to services for families, and to broaden the number and quality of those services. Those efforts include:
Enhancing the information available to families on what typical development looks like, how to support children's learning, and how to address concerns with their doctors;
Training for professionals to improve the quality of screenings, enhance follow-up work with families, and ensure that families are appropriately referred for follow-up;
Increasing understanding of the breadth of services available and how to help families access those services; and
First Things First also worked to expand the number of screenings. In fiscal year 2017 alone, 54,514 children received developmental, hearing and vision screenings to help detect issues that could become learning problems later on.