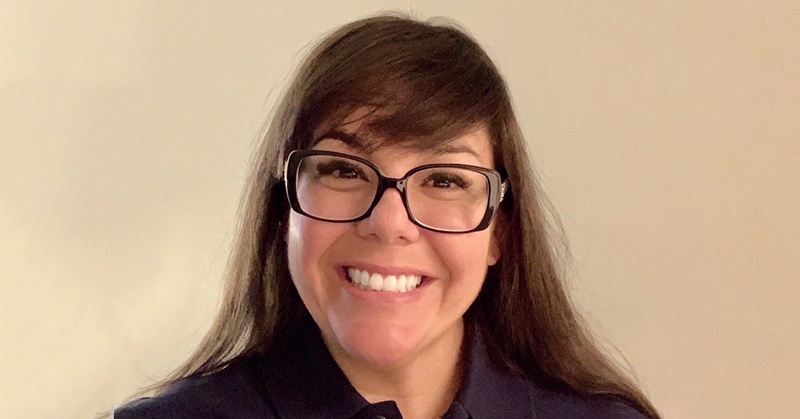 Sarah Mendoza has been selected as the 2020 First Things First Southwest Maricopa Champion for Young Children.
The award is given to local champions who actively volunteer their time to raise public awareness of the importance of early childhood development and health. Champions spend a significant amount of time volunteering with FTF and building public awareness about the importance of early childhood issues.
Over the past year, Mendoza has distributed early childhood information and resources to families at engagement events at local fire stations. These events are free and provide access to community resources, entertainment for families, as well as a yummy breakfast. Mendoza hosted three of these events at fire stations in Litchfield Park, Tonopah and Rainbow Valley, where she incorporated early childhood development messages during these events by inviting First Things First supported programs to facilitate outreach.
Mendoza also spent time doing outreach to the faith community in Gila Bend, where she connected with local churches and increased their understanding of First Things First and the importance of early childhood education and passed out flyers from the local family resource center.
We recently caught up with Mendoza, who is a firefighter and paramedic for the Buckeye Valley Fire District.
Question: Why do you feel early childhood development and health is important?
Answer: Being a mother of four and having one child who is on the spectrum, I know how important early childhood development and health is. With a child's brain developing at such a rapid rate, those first five years are significant. A young child's brain is more receptive to learning more than at any other point in time and without a strong solid foundation, their life can be negatively impacted. That is why it is important for all children to have the tools they need to succeed, their future depends on it.    
Question: How do you suggest other people in your community get involved?
Answer: Participate in First Things First supported programs. See first hand how the early childhood network is supporting families and their children. These programs are essential in helping parents recognize developmental milestones and can provide information and resources that help parents make informed decisions. Every family is different and early childhood programs can help parents identify learning concerns early. Once you see it firsthand, you will want to tell everyone just like I did.