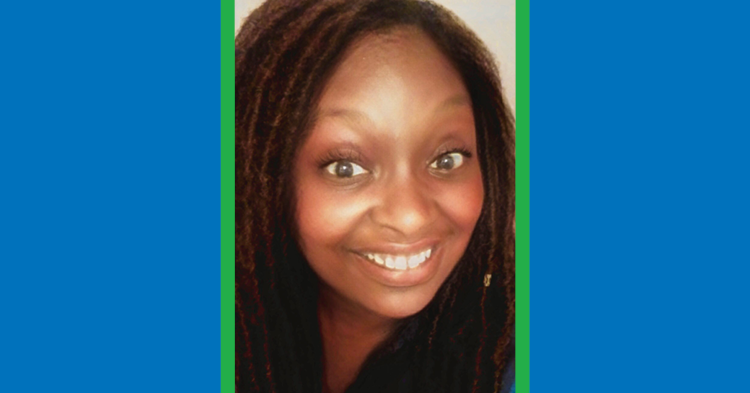 Chantal Tademy has been selected as the 2019 First Things First Southwest Maricopa Region Champion for Young Children.
The award is given to local champions who actively volunteer their time to raise public awareness of the importance of early childhood development and health. Champions spend a significant amount of time volunteering with FTF and building public awareness about the importance of early childhood issues.
Tademy raised awareness of the importance of early childhood education by distributing brochures that help parents keep track of their child's milestones during birth to age 5. She also handed out early literacy information, including books for young children, to families at a domestic violence shelter in Goodyear. Tademy, who used to work at the shelter, helped introduce early childhood training and programs to the shelter's staff, so they could provide early childhood resources to parents and caregivers at the shelter.
We recently caught up with Tademy, who now works at a local charter school, to ask her a few questions about why the early years are important to her.
Question: Why do you feel early childhood development and health is important?
Answer: If we polled most adults we would find that they recognize that the children of today are our future. Our general hope is that children will carry on the efforts of building a world where growth and advancement are normal. I believe in investing in the development and health of young children because it serves as a platform for meeting the essential goal that they have the best foundation for achieving to the fullest capacity throughout their lives. But, what great goal was ever achieved without time and a plan? As professionals and citizens raising up the next generation, it is critical that we dedicate the time, create the plan, and implement measures to increase the health and well-being of our young. That is why I partner with First Things First. They are leading the efforts in our state for increasing the success of all Arizona's children that will hold a long-lasting impact on our little ones as they become the leaders of tomorrow.

Question: How do you suggest other people in your community get involved?
Answer: I believe engagement always begins with a willingness to serve. As such, it is important to first find and listen to the needs of the local agencies that are already working to improve the outcomes for our children. Once you are aware of those needs to get involved, share your time, connections and resources and just jump in! If you need assistance finding those organizations, First Things First is always a great place to start.