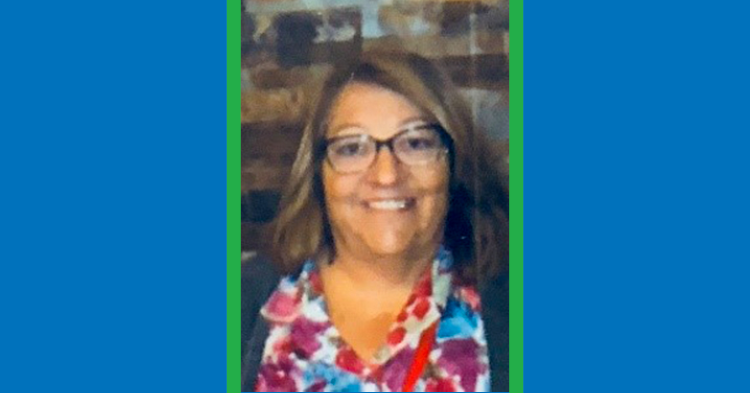 Sandy Garrison has been selected as the 2019 First Things First Yuma Region Champion for Young Children.
The award is given to local champions who actively volunteer their time to raise public awareness of the importance of early childhood development and health. Champions spend a significant amount of time volunteering with FTF and building public awareness about the importance of early childhood issues.
Garrison, who volunteers with the Court Appointed Special Advocate (CASA) program for the Yuma County Juvenile Court, leads the Hopeful Hearts group that works with young children in the judicial system. Garrison provides information about early childhood programs to foster parents supporting abused and neglected young children to ensure their healthy development and school readiness.
Garrison also serves as a bridge between FTF and local agencies serving young children by sharing early childhood information at community events and meetings with local agencies to ensure awareness of FTF-funded programs.
Through her volunteer work for the Community Justice Board, Garrison encourages leaders in the judicial system to learn about the importance of early childhood and the benefits to young children.
We recently caught up with Garrison:
Question: Why do you feel early childhood development and health is so important?
Answer: We all have learned the brain is at maximum development during these early years and ready to learn and grow! While observing children over the years entering kindergarten and grade school, it is easy to see the children that have had the opportunity of early education. They are ready to learn. They understand the classroom and manners. And we all know that spending the time and money on early childhood development and health saves our community money in the long run, because this foundation sets them up to be a productive part of our community.
Question: How do you suggest other people in your community get involved?
Answer: We are so lucky to live in such a tight community that truly cares for the well-being of each other, that there are several places to be involved with the development and health of our children. Volunteer at a Head Start/ preschool, Donate books to family shelters. Adopt a pre-K classroom. Volunteer to work with children in foster care (CASA).  Learn what issues (funding or programmatic) there are from FTF and talk with our elected officials to help educate them on the need and importance of early childhood. Attend town hall meetings, and always set the example for our children to follow.