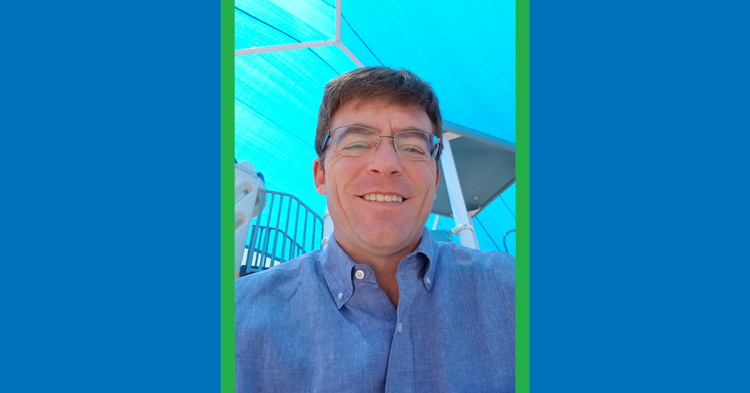 Bill Berk has been selected as the 2019 First Things First Pima North Region Champion for Young Children.
The award is given to local champions who actively volunteer their time to raise public awareness of the importance of early childhood development and health. Champions spend a significant amount of time volunteering with FTF and building public awareness about the importance of early childhood issues.
This past year, Berk and his team at Outer Limits, invited members of the public, including first responders, business leaders, and policy makers, to see first-hand what high-quality child care looks like. Berk shared facts about the positive impacts of quality early learning opportunities on a person's long–term success and health. Berk also participated as a topic expert on panels and in media interviews throughout the year representing a child care provider's perspective in discussions about the importance of early childhood health and education.
We recently caught up with Berk, who is the owner/director of Outer Limits School, a 5-star Quality First center.
Question: Why do you feel early childhood development and health is important?
Answer: Fortunately, it is not about what I feel. One of the best parts about early childhood development is that research guides our practice. We know how children learn best. We know how interactions shape development. We know what types of family support make a difference. Our job is to ensure our practices align with research. One might think that since we know what makes a difference that our jobs might be easy. If only this was true!
Question: How do you suggest other people in your community get involved?
Answer: Vote. Don't allow politicians and policy makers to continue putting the needs of the early childhood community last. Our policies continue to be backward.  While research suggests the greatest investment should be made in the early years, local, state and national budgets do not show much, if any, investment in early childhood. Encourage elected officials to take perceived risks. We know investing in early childhood is not risky. We must work to convince our community of this fact. We all can find our way of making a difference but it is through electing early childhood advocates that we will see community-wide change for the better.