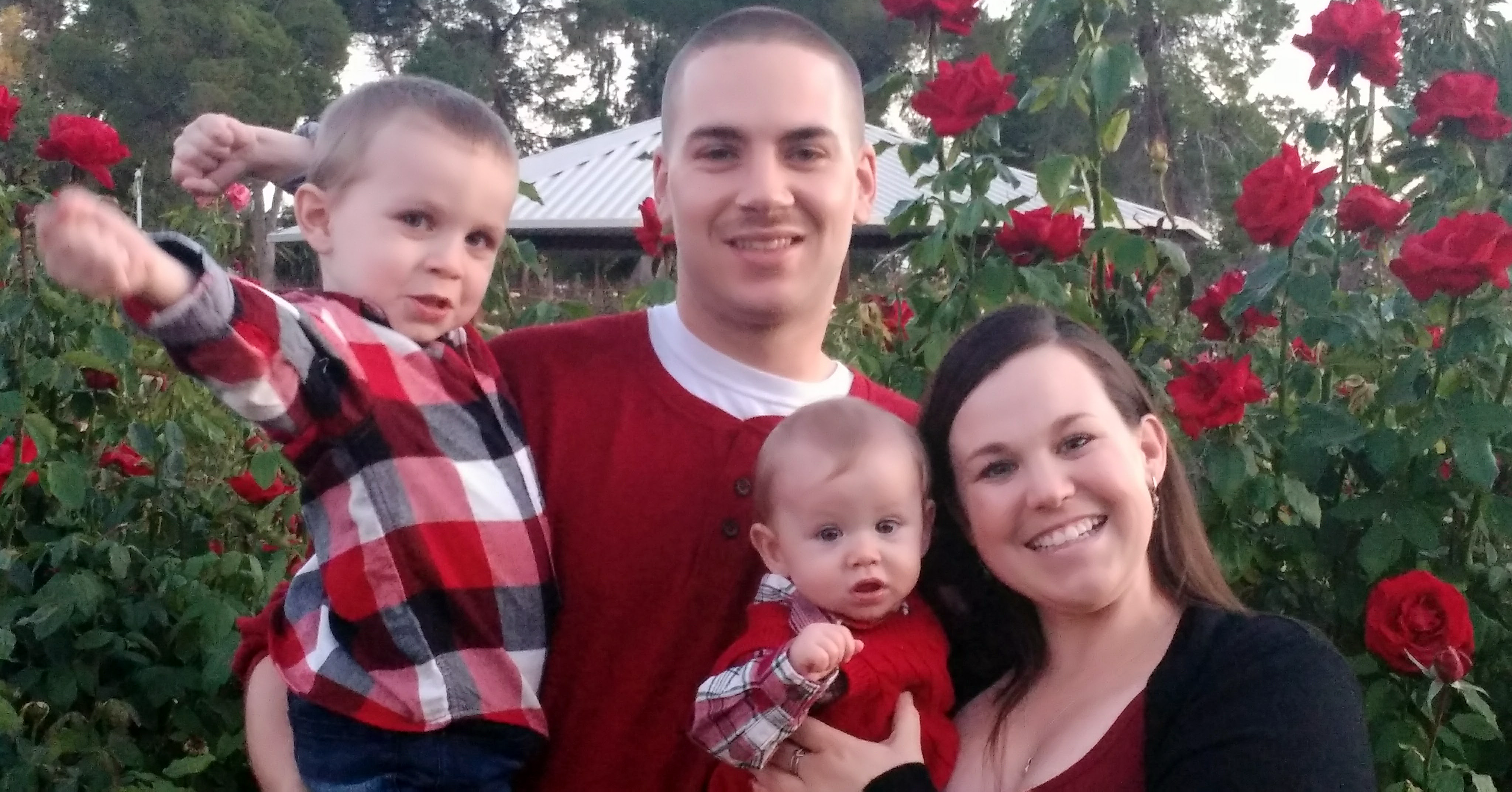 Courtney Silva knew quality child care was important, but worried because her family couldn't afford it.
Silva and her fiancé Robert Adams tried coordinating a schedule to care for their son, Ryan. Between Silva going to college classes and Adams' work schedule, they found themselves stressed out and struggling.
As a child, Silva attended Outer Limits School in Tucson, now a 5-star Quality First center. Quality First is First Things First's signature program that helps centers make quality improvements that research proves help children thrive, such as creating learning environments that nurture the emotional, social and academic development of every child.
She visited the school and the owner told her the center may have a Quality First scholarship, if she qualified. When she saw the center, she knew it was the right place for her son.
The news of receiving a scholarship brought her to tears.
"It was a huge blessing for my family," Silva said. "It has allowed for my children to grow up with teachers and parents who love them and can give them the time and attention they deserve and need."
After Ryan started preschool, Silva soon noticed how important structure was. Nap schedules, meal times, reading daily- these things eased anxiety in her child. So she started a consistent schedule at home around bedtimes and meals.
"Seeing what worked at school has helped me be the best mom I can be," Silva said. "I feel supported and it has been a huge stress relief. I know the time I spend with my kids and partner is meaningful and I can be present for them."
Now that Ryan is starting kindergarten, he's getting a positive response. At his first Parent Night, Ryan's kindergarten teacher said that he is kind and helpful to the other students, and very excited to sit and listen during story time.
"Preschool helped prepare him for the first day of kindergarten," Silva said.