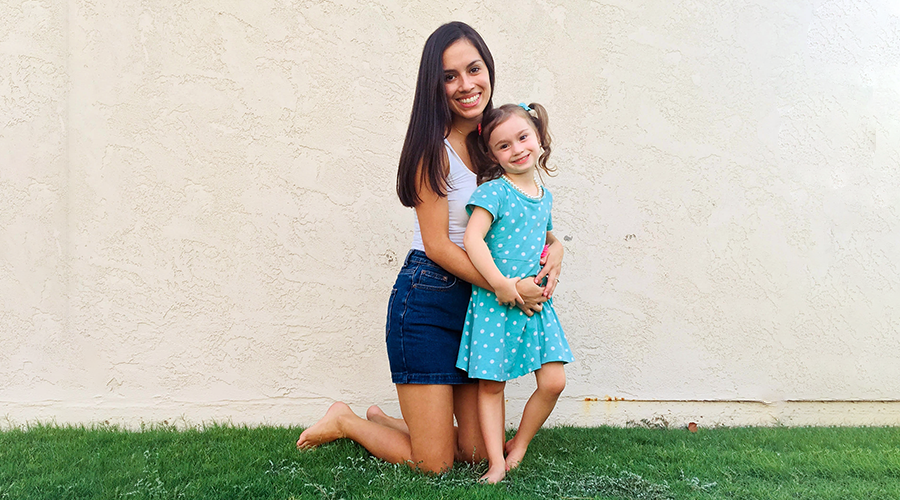 Veronica Simental struggled with the idea of having someone else care for her daughter, Bailey. As a first time parent, she never anticipated anyone but herself taking care of her daughter.
But when a family told her about the Quality First program, she was intrigued.
"I originally thought preschool wasn't a big deal, but after doing research I found all the benefits associated with a child going to preschool in order to have the best opportunity to develop and gain the needed skills for kindergarten," Simental said.
Simental started to explore Quality First preschools in her area and the programs offered for early learners. Her search led her to Cross Roads Preschool in north Phoenix.
Cross Roads participates in First Things First's signature program, Quality First, which partners with child care centers and preschools across Arizona to improve early learning for young children.
The preschool offers activities like music, Spanish, free play time, focused learning activities and gymnastics every Monday.
"All of the extra activities really stood out to me, but as a single mother I couldn't afford child care like this," Simental said.
She applied for and was awarded a Quality First scholarship, which helps eligible families afford to send their children to a quality child care center or preschool.
The changes in Bailey are easy to spot.
"In the beginning, she would hide behind me when meeting new people and didn't want to leave my side, but now she will run up to her teachers and friends without hesitation – she has really opened up," Simental said.
Bailey is now in her final year of preschool and is excited about school every morning.
"I never wanted Bailey to go to preschool as she is my first born, but I'm so glad I made the decision to enroll her because I've seen her grow physically, socially and emotionally," Simental said.