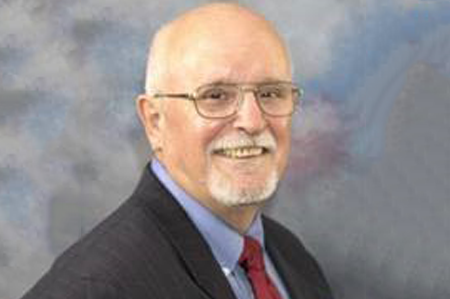 Dr. Joseph Hentges has been selected as the 2018 Pima South First Things First Champion for Young Children.
The award is given to local champions who actively volunteer their time to raise public awareness of the importance of early childhood development and health. Champions spend a significant amount of time volunteering with FTF and building public awareness about the importance of early childhood issues.
Dr. Hentges engaged in awareness-raising efforts such as:
Informing Rotarians in the 5500 District, which includes 53 Rotary Clubs across southern Arizona of the importance of the early years by including early childhood impact data in District 5500 Rotary newsletters.
Highlighting early literacy as one of the four conference tracks at the District 5500 Rotary Conference in October, including coordinating the awards lunch keynote speaker Susan B. Neuman's presentation on the positive impact of early literacy.
Asking all Rotary District 5500 clubs to participate in at least one early childhood development literacy project and to participate in a District or Global Grant focused on early childhood development literacy.
We recently caught up with Dr. Hentges, who serves as governor of the District 5500 Rotary.
Question: Why do you feel early childhood development and health is so important?
Answer: We now know that literacy is an important determinant of eventual success in school and career. In addition, higher literacy levels lead to stronger economic development in our communities.  Literacy is not only important to our most precious resources – our children – it is important to overall community wellbeing.
Question: How do you suggest other people in your community get involved?
Answer: Talk with the teachers in your local schools, especially early childhood teachers.  Ask how you might help the literacy programs. Check with your local public library and get involved in children's reading programs.  Join with the work and programs of local community organizations like First Things First.  We know their community outreach programs work.  Kids benefit.