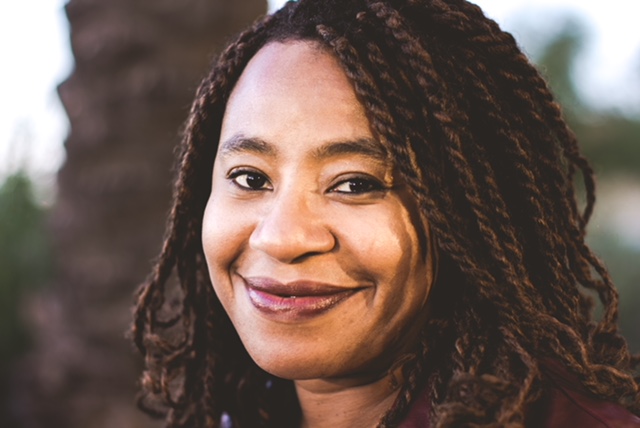 Dr. Chinwe Egbo has been selected as the 2018 San Carlos Apache First Things First Champion for Young Children.
The award is given to local champions who actively volunteer their time to raise public awareness of the importance of early childhood development and health. Champions spend a significant amount of time volunteering with FTF and building public awareness about the importance of early childhood issues.
Dr. Egbo engaged in awareness-raising efforts such as:
Sharing early childhood information and resources with parents and caregivers of her patients.
Signing up young patients for the Dolly Parton Imagination Library, which provides free age-appropriate books to children birth to age 5.
Using her expertise as a pediatrician to be a trusted voice within the community as an advocate for early childhood development.
We recently caught up with Dr. Egbo, who is a pediatrician at San Carlos Apache Healthcare Corporation.
Question: Why do you feel early childhood development and health is so important?
Answer: With children's brains developing at such a rapid rate in early childhood, exposure to the right building materials such as reading, appropriate play and affection will go a long way to ensure a healthy next generation.
Question: How do you suggest other people in your community get involved?
Answer: Investing in a child is investing in our future. We all need to be actively involved as this in the long run affects our communities. Our children are the next great ———. You fill in the blank, but to achieve this greatness we need to start early to nurture healthy children. What we pour into them from the time they are in the womb is what we will get out of them when they are older.