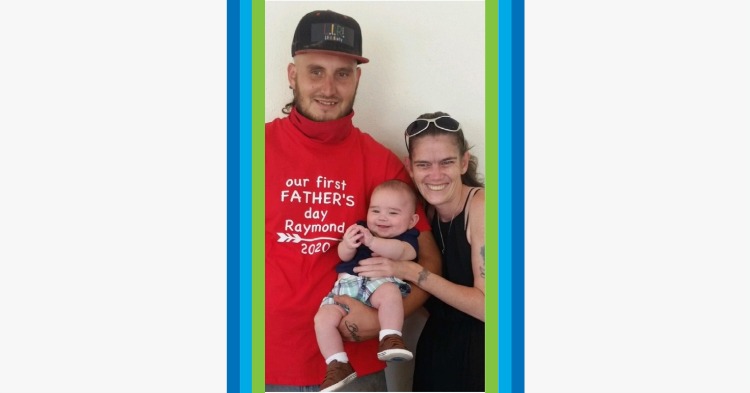 When Lydia Rader found out she was going to be a mom, a friend recommended that she enroll in the Easterseals Blake Foundation Nurse-Family Partnership program.
Funded by the First Things First Pima North Regional Partnership Council, the Nurse-Family Partnership program works with first-time, low–income prenatal mothers, caregivers and their children from pregnancy until the child turns age 2.
Prior to the pandemic, the program included one-on-one home visits by a trained public health registered nurse. The home visits have adapted to Skype sessions and phone calls with program participants.
Rader, who lives in Tucson, was introduced to her home visitor, Jocelyn, a nurse, when she was seven weeks pregnant and their relationship began to blossom. The first-time mom was weary of the virtual Skype home visits at first, but then soon realized that she looked forward to their frequent time together.
"Jocelyn went above and beyond every time we met," Rader said. "She would troubleshoot any questions that I had and would even let me text her when I was in crisis mode."
For example, when Rader was having trouble breastfeeding her son, Raymond, Jocelyn went step-by-step to find solutions to help the baby latch.
"She is very knowledgeable and patient when it comes to my son," Rader said.
Having a registered nurse serve as her home visitor has helped Rader again and again.  
"Raymond was born around the holidays and Jocelyn dropped by with his first ornament," Rader said. "It meant so much to me. Month by month, I had so many questions. My family stepped in, but Jocelyn was always available to reassure me that I was doing everything right."
You might be interested in:
As Rader looks forward to what's next as a mother, now a mother of a 6-month-old son, who smiles all the time, she talks about how grateful she is to Jocelyn.
"I am so thankful for the patience, knowledge, warmth that Jocelyn has brought to my home," Rader said. "I hope that other expecting mothers also have an expert like her to share ideas and resources with them."