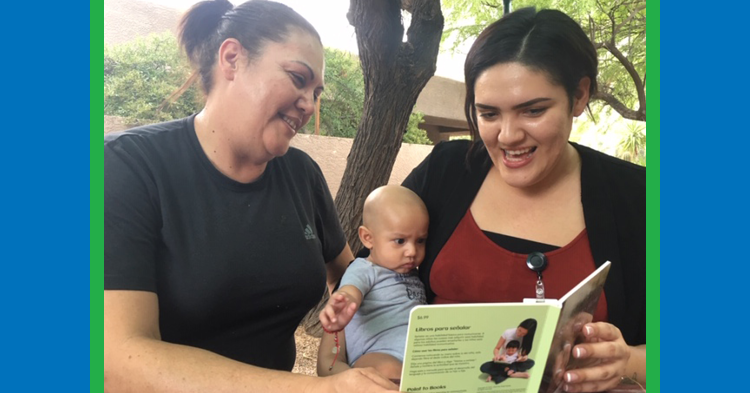 When Rosalinda Vergara found out she was going to be a mom, her aunt recommended that she enroll in Easterseals Blake Foundation Nurse-Family Partnership, a program funded in part by the Pima North Regional Council.
Nurse-Family Partnership serves first-time, low–income prenatal mothers, caregivers and their children from no later than 28 weeks of pregnancy until the child turns age 2. The program includes one-on-one home visits by a trained public health registered nurse to participating clients.
You might be interested in: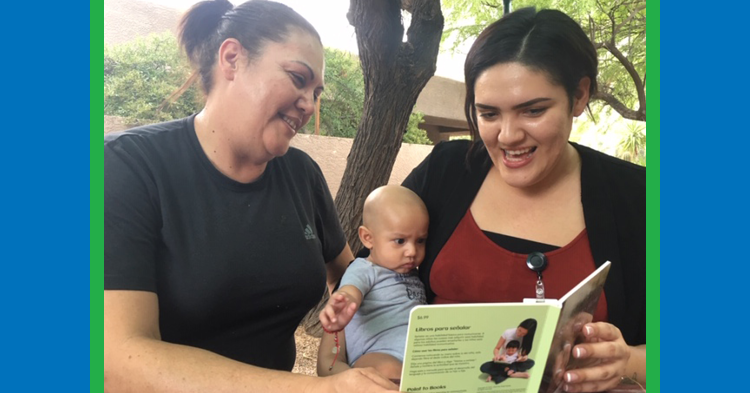 Nurse-Family Partnership program helps pregnant Tucson mother ensure her baby is healthy, safe and ready to learn
Find early childhood programs in your community that provide services—at no cost—for families with young children from birth to age 5.
Vergara was introduced to her home visitor, Ella during her first trimester and their relationship began to take shape. The first-time mom has always lived with depression and anxiety, and her pregnancy pushed her anxiety over the roof.
"Ella helped immensely by setting up appointments for me to meet with a behavioral health expert," Vergara said. "When I talked to Ella about being worried about postpartum depression, she reassured me that I was going to be OK. She helped me to set up a plan for my health and a team to support me, including a doula who was there for my son's birth and who visited me two to three times a week until he was 12 weeks old."
Vergara delivered her son, Yediel by cesarean section and was grateful that as she healed the doula was there. "My doula was there to hold my baby while I napped and once she even brought a foot scrub over," she said.
Having a registered nurse serve as her home visitor has helped Vergara again and again.
"Working with Ella was so valuable, I had quite a few complications during my pregnancy and Ella was there for me each time," Vergara said. "She supported me with information and research and empowered me to advocate for myself and my baby."
As Vergara looks forward to what's next as a mother, now a mother of a 4-month-old son with giant sparkling eyes, she talks about keeping Ella close.
"I have lots of loving family but it is different with Ella," Vegara said. "It is so helpful to have someone who is an expert share ideas and resources with me. She was there during my scariest moments as a new mother and I know she can answer the questions my mom and family members cannot."