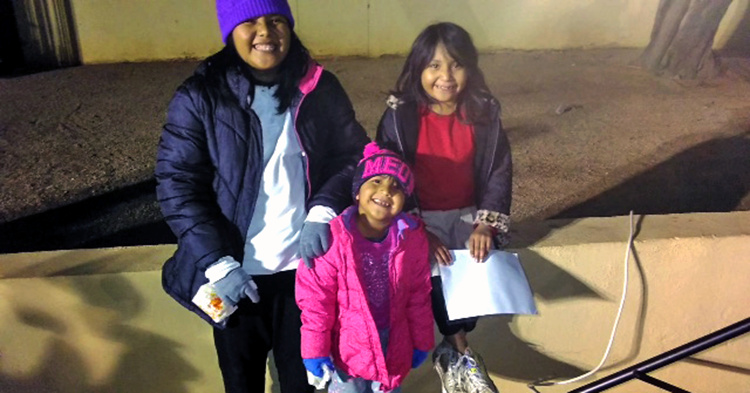 Norbert Wilson is a proud father of three young girls. He dreams that one day they will all graduate from college and give back to their community.
"There are so many benefits to getting a good education, but mostly it's an avenue to a better lifestyle," Wilson said.
So he was excited when his youngest daughter, Talise, got a Quality First scholarship to enroll in the pre-k program at Indian Oasis Elementary School in Sells.
Quality First, First Things First's signature program, partners with child care and preschool providers to improve the quality of early learning across Arizona. Research shows that children exposed to quality early care and education are more ready for kindergarten, do better in school and are more likely to graduate and go on to college.
The Quality First scholarships help eligible families afford quality early care and education for their young children.
Talise had always been a little shy, but within months of enrollment, Wilson began to see an improvement in her social and communication skills. She came home every day excited to do her homework and share new skills with her sister, such as reading a story book.
Wilson said he first remembers how much she was learning after a song came on the radio and after just a couple of verses, Talise could sing all the lyrics clearly.
For Wilson, not only did the Quality First program help his daughter grow socially and academically, it brought his family closer together.
"If you want to get to know your child, you have to be able to communicate," Wilson said. "This program really helps them with those skills."