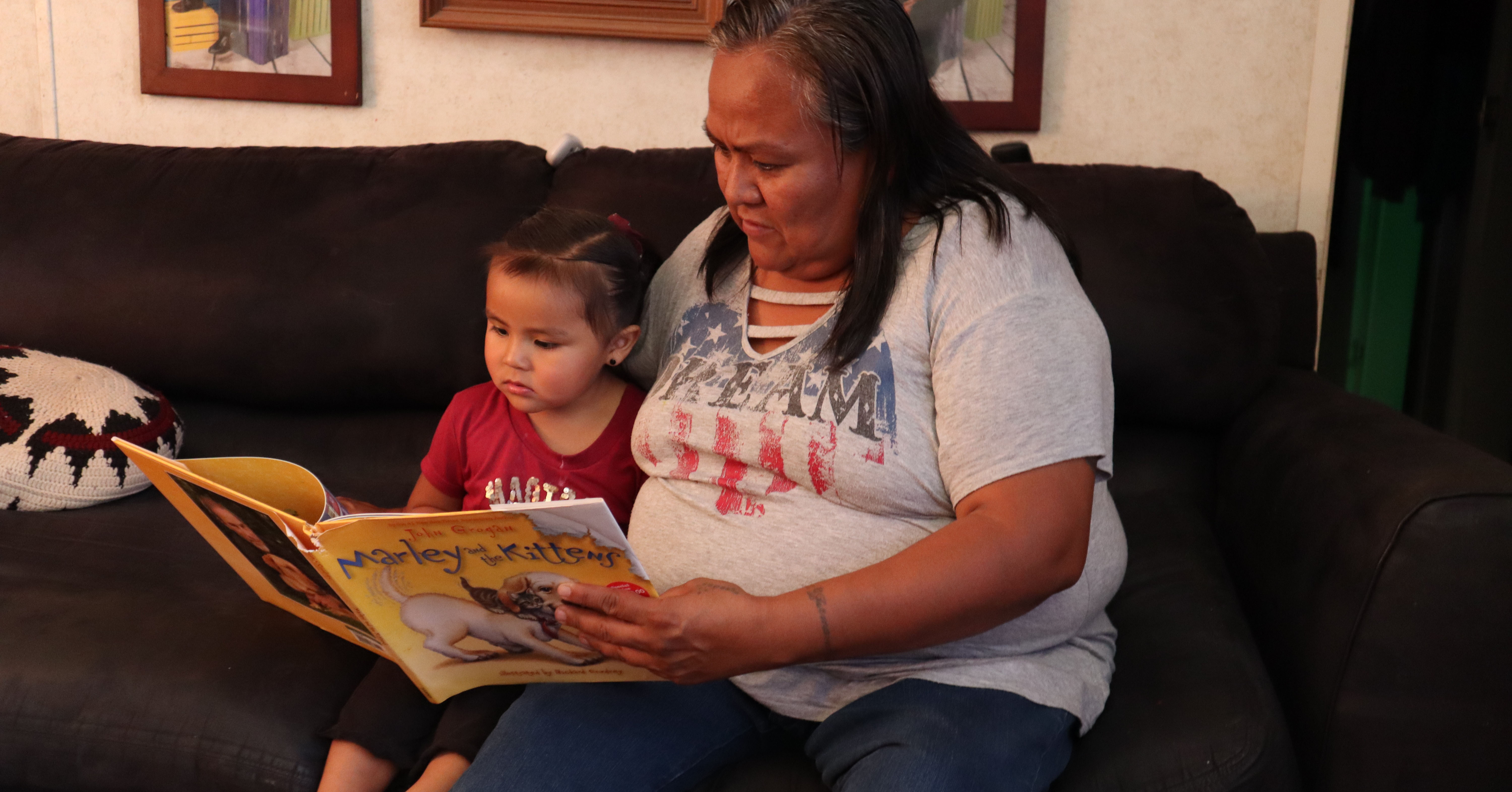 LaVedalene Guy first heard about the Navajo Nation Growing in Beauty Program after taking her older children to their doctor's appointments. Once she found out that the program would conduct screenings, such as vision and hearing, along with developmental evaluations, she knew she wanted her baby daughter Mackenzie to be a part of it.
Guy's older children were receiving help for speech delays, and she wanted Mackenzie to start learning as soon as possible.
The First Things First Navajo Nation Regional Partnership Council funds Growing in Beauty, which in addition to the developmental screenings, helps children enter early intervention programs in the region. The program also manages voluntary at-home visits with participating families where a trained professional provides parenting information, models ways to support healthy development and connects parents to community resources.
You might be interested in:
Guy and Mackenzie were accepted into the program when Mackenzie was a baby and have been involved ever since. Now that Mackenzie is almost 3 years old, Guy has seen a difference in her learning.
Guy said she appreciates the developmental screenings that check milestones that Mackenzie should be reaching and learning new ways to help support her daughter's healthy development through the twice-a month home visits.
"At 2 years old, she was already working at 3-year-old skill level," Guy said. "Her performance level is high. She is talking a lot more with my older ones. She's sociable and not afraid."
During a recent visit, the parent coach did an activity with Mackenzie, where she had different objects and asked the child to categorize into colors.
"Then she mixed it all up," Guy said. "And while we were talking, my daughter was color coding all the red colors together, then crayons, and shapes and the bear. And then she started stacking items from smallest to largest. She's doing stuff like that on her own now."
The parent coach also brings Mackenzie a book at each visit, which Guy reads to her. "We ask her questions while reading the book, 'Why is she crying?' and point out things, 'This is a boy and this is a girl.'"
Now that Mackenzie attends a child care, the teachers have told guy that Mackenzie loves to be involved in activities, especially reading.
"She'll open a book when the teacher says, 'OK, let's read.' It makes me happy inside to hear that about my child," Guy said.