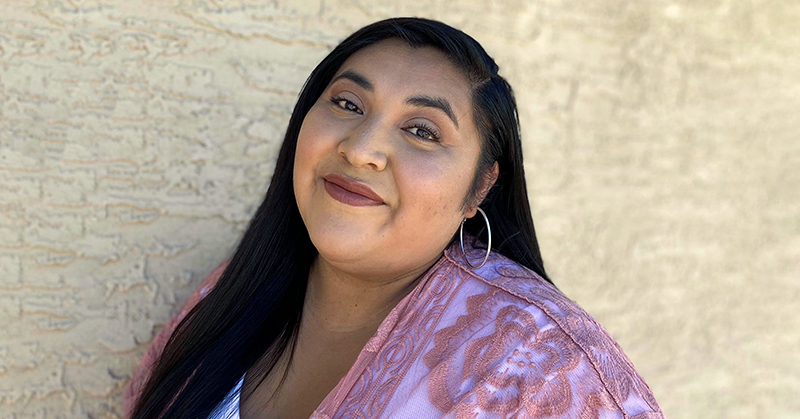 Deidre Ortega has been selected as the 2020 First Things First Tohono O'odham Nation Region Champion for Young Children.
The award is given to local champions who actively volunteer their time to raise public awareness of the importance of early childhood development and health. Champions spend a significant amount of time volunteering with FTF and building public awareness about the importance of early childhood issues. 
Earlier this year, Ortega met with state legislators to advocate for the importance of early childhood education as an investment for the future at the Early Childhood Education Day at the Arizona Capitol. Ortega also volunteers at several Head Start centers on the Nation and has advocated in the community for the importance of early learning. Before Tohono O'odham Community College campuses were closed due to the COVID-19 pandemic, Ortega and her fellow Early Childhood Education Club members sold snacks to raise funds for members' fingerprint clearance cards, CPR certifications and gas money for club members to drive from center to center when volunteering.
We recently caught up with Ortega, who recently graduated with her associate degree from Tohono O'odham Community College and is currently volunteering at several Head Starts on the Nation.
Question: Why do you feel early childhood development and health is important?
Answer: It's important because the support and surroundings during this time will shape them into the person they will be when they're older- mentally and emotionally. This stage is definitely the most important part of development.  
Question: How do you suggest other people in your community get involved?
Answer: The best way to get involved is by volunteering, attending trainings, and acquiring as much information as possible. By doing this, they then can share their knowledge to others and recruit them.