Además del amor, la dirección es uno de los regalos más importantes que usted puede darles a sus hijos e hijas. Para los 15 meses de edad, ellos empiezan a entender qué ESTÁ BIEN y qué está mal. Comience por establecer unas cuantas sencillas reglas, como tomándole de la mano al cruzar la calle y tratando bien a las personas y los animales.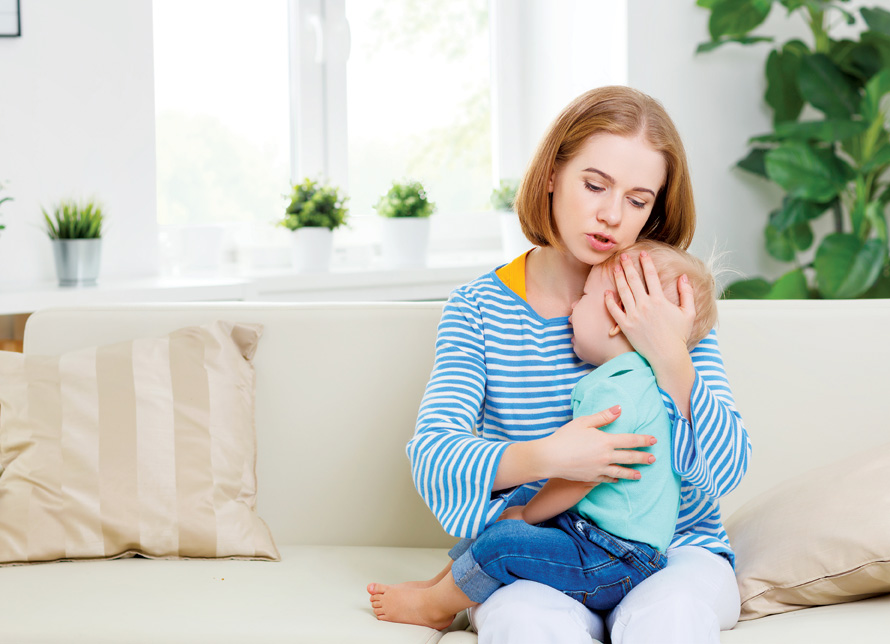 Cuando Sus Hijos Hacen Un Berrinche
Cuando su hijo o hija hace un berrinche, necesita su ayuda para calmarse. Quizás usted necesite cargarle tranquilamente y alejarle del problema. También puede tratar de distraerle con otra actividad. Algunos niños pequeños necesitan un fuerte abrazo, mientras que otros reaccionan mejor con unos minutos en una "esquina calmante". Después de que su niño se haya calmado, hablen sobre lo que pasó. Ayúdele a encontrar otras formas de expresar sus sentimientos.
---
Ofrézcales Opciones Limitadas a Sus Hijos
Cuando los niños y niñas tienen opciones, sienten que tienen más control y se frustran menos. Permita que su hijo o hija elija si quiere ponerse sus calcetines azules o los verdes, o si quiere comerse un plátano o una manzana como refrigerio. Dele sólo 2 ó 3 opciones. Demasiadas opciones pueden confundir a los niños pequeños.
Cosas que Usted Puede Hacer
Estableciendo Límites: Guía y Disciplina
Sea paciente. A los niños pequeños les toma mucho tiempo aprender a controlarse.
Sea consistente. Por ejemplo, siempre tome a su hijo o hija de la mano al cruzar la calle.
Asegúrese de que lo que usted espera corresponda a la edad de sus hijos. Por ejemplo, la mayoría de los pequeños tendrá accidentes con lo que respecta ir al baño.
Dígale y muéstrele lo que usted quiere que haga. Sea específico/a. "Dibuja en el papel, no en la pared" es mejor que decirle "Deja de hacer eso".
Critique el comportamiento, no al niño. Es mejor decirle "¡No corras en la calle, te podrías lastimar!" que "¡Eres un niño malcriado!".
Ayúdele a expresar sus sentimientos con palabras, en lugar de que pegue, patee o grite.
Cuando se porte bien, abrácele y haláguele.
Haga que su casa sea segura, así no tendrá que decir "No" todo el tiempo. Vea la página La Seguridad del Niño Pequeño en esta guía. Guarde el ¡No! para establecer límites importantes, tales como asuntos de seguridad.
Si Siente que Usted Perderá los Estribos
No le pegue ni le grite a su hijo o hija. Esto puede causarle daño permanente.
Si está demasiado enojado/a para hablar, espere hasta haberse calmado.
Si tiene problemas para lidiar con el mal comportamiento, comuníquese con Childhelp (Ayuda Infantil) llamando al 1-800-422-4453 ó en childhelp.org. Pida hablar con un consejero. Su conversación es privada.
Para más ayuda guiando a sus hijos e hijas, llame a la línea de ayuda desde el nacimiento hasta los cinco años de edad Birth to Five Helpline.
The First Things First Parent Kit was developed in partnership with Health Research for Action/UC Berkeley. © 2018 The Regents of the University of California. Additional video, graphic and other content © 2018 First Things First. All rights reserved.