El consumo frecuente de alcohol, tabaco, drogas e incluso algunos medicamentos recetados puede causarles problemas de salud tanto a usted como a su familia. Estos pueden exponer a su bebé a sustancias peligrosas o hacer que usted sea menos capaz de cuidar a su bebé. Sifuma, vapea, bebe alcohol o consume drogas, sepa cuándo y cómo buscar ayuda.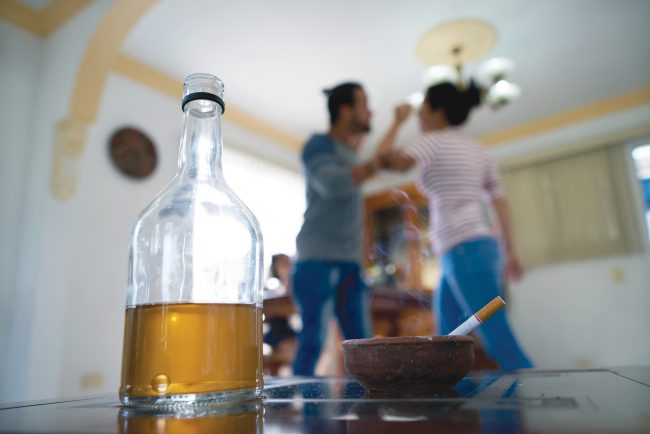 Guarde las sustancias de forma segura
Si consume sustancias como el alcohol, tabaco, marihuana o drogas callejeras, incluso ocasionalmente, asegúrese de guardarlas fuera del alcance de su bebé. Inclusive un poco de estas sustancias puede ser muy peligroso para el pequeño cuerpo de su bebé. Y el jugo de vapeo es venenoso en cantidades diminutas. No permita que le caiga a su bebé en la piel o en la boca u ojos. Si piensa que su bebé ha ingerido alguna de estas sustancias, llame de inmediato al Centro Toxicológico (Poison Control) al 1-800-222-1222.
---
Señales de un problema con el alcohol o con las drogas
Las siguientes son algunas cosas que las personas hacen cuando tienen un problema con el consumo de sustancias. Es posible que:
Intenten parar o limitar su consumo, pero no puedan hacerlo.
Consuman la sustancia porque están enojadas o molestas con otras personas.
Consuman más para evitar los efectos de la desintoxicación o una cruda o resaca.
Consuman una sustancia para superar los efectos de otra.
Falten a la escuela o al trabajo, o que cometan errores a causa del consumo de sustancias.
Arruinen las relaciones con familiares y amigos.
Se les arreste u hospitalice a causa del consumo de sustancias.
Necesiten más de la sustancia para obtener el efecto deseado.
Sufran una sobredosis.
Tomar demasiados medicamentos para el dolor
Los opioides son un tipo de medicamento potente para el dolor. Los médicos los recetan después de lesiones y cirugía. Es fácil hacerse adicto a estos. Los opioides callejeros pueden ser extra potentes y puede ser más fácil tomarse una sobredosis. Para recibir ayuda con los opioides, llame a la Línea de derivaciones y asistencia con los opioides de Arizona (Arizona Opioid Assistance and Referral Line, OARLine) al 1-888-688-4222.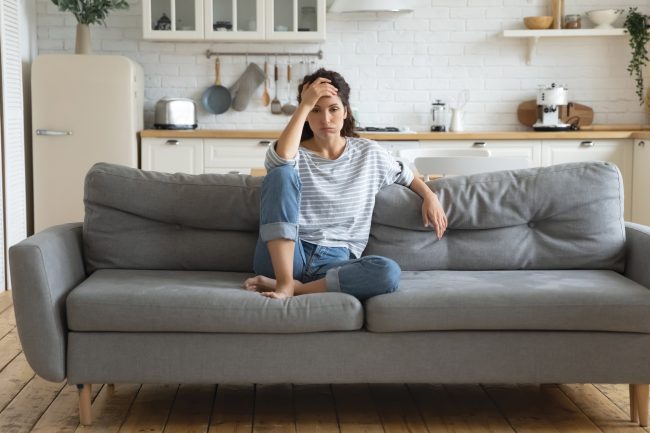 Si desea recibir ayuda
Reconocer que desea ayuda es el primer paso. Puede hacer preguntas en la Línea nacional de ayuda de información sobre el alcohol y las drogas (National Alcohol and Drug Information Helpline) al 1-800-662-4357. Cuando esté listo, puede asistir de inmediato a un grupo de apoyo gratis como el de Alcohólicos Anónimos (Alcoholics Anonymous, AA) o Narcóticos Anónimos (Narcotics Anonymous, NA). Lo que usted dice es confidencial.
Ayuda para los familiares
Si alguien en su familia tiene un problema de alcohol o drogas, puede recibir apoyo gratis en una reunión de Al-Anon.
---
Más formas de encontrar ayuda
Línea de ayuda para fumadores de Arizona (Arizona Smokers' Helpline) – Ayuda para dejar de fumar.
Recurso para la prevención del abuso de sustancias de Arizona (Arizona Substance Abuse Prevention Resource) – Información sobre la prevención y el tratamiento del abuso de sustancias.
---
The First Things First Parent Kit was developed in partnership with Health Research for Action/UC Berkeley. © 2022 The Regents of the University of California. Additional video, graphic and other content © 2022 First Things First. All rights reserved.