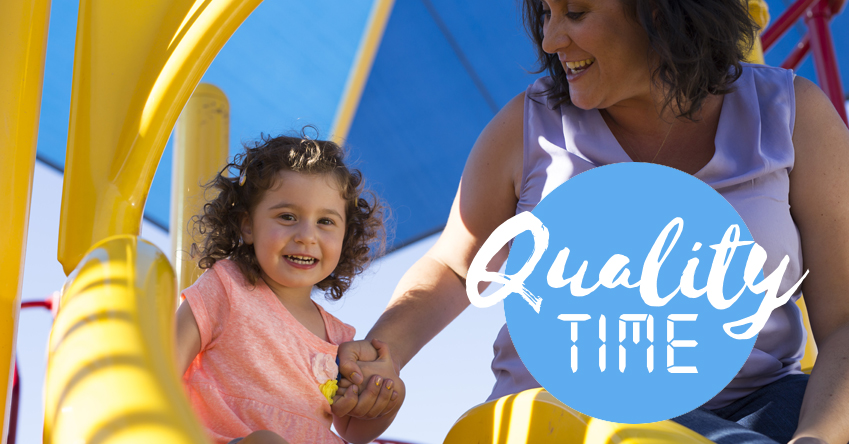 I had to cancel our trip to Legoland, and it nearly broke my heart.
As a single parent, money is always a big factor in planning activities for my preschool-aged daughter and me. Last year, I was excited to have saved enough money to take her on a surprise summer trip to Legoland in California. She is quite a daredevil, so I thought she would have a great time on all the rides.
Then my car broke down, and the cost of fixing it used up my vacation stash. I still hadn't told her about the trip, but inside I was torn-up with disappointment. I felt like I had failed her.
Later that summer, after an ordinary afternoon at our local park, she said to me, "Thank you for taking me to the park, Mama. I love being with just me and you." I realized that while she enjoys activities that have a price tag, spending time together was more important to her.
As parents we can be hard on ourselves because we want the best for our children. However, that doesn't always mean taking them on expensive vacations or making sure they visit every trampoline house in the Valley. Good fun and spending quality time together don't always come down to money. It's good to remember the best care we can give them starts with us.
That day at the park started me on a quest to find more things I could do with her that were low-cost, fun and would help her learn and grow. I checked First Things First's Ages and Stages for age-appropriate suggestions and got to work on a list of how we could spend quality time together. Here are a few things from the list.

Reading
About 90 percent of a child's brain develops before kindergarten. Since those brain connections are formed through experiences, I wanted my daughter to learn in a way that was positive and fun. Reading with her is a great activity to do together and there is almost no cost.
We take our reading all over — to the park on a picnic, to the library where we looked up fun subjects she interested in, (like slime!), and even in the bathroom because sometimes that's the best place for concentration.

Singing
From the time my daughter was born, both my mother and I sang to her. I swear the reason she learned to say the ABC's so early was because we sang them to her every day. The songs we sang were the same ones I learned as a little girl.
I remember being at the piano with my mom and dad and them singing, "I've Been Workin' on the Railroad." My dad was never able to sing on key because he was tone deaf. My mom and I used to giggle every time he squealed on a high note. All those memories stayed with me as I sang the same song to my baby girl.
Since my daughter has gotten older we now sing new songs and even make up some as we go. It is a great way to make boring time turn into fun time. We have even added costumes, microphones and a few dance moves. My favorite songs are the lullabies we sing before bed. I hope she remembers those snuggles and songs forever.

Drawing
My daughter has never spent much time playing with toys. She started to like coloring but would get bored quickly. I began to draw and color with her and she loved it. It was a great way to spend time together talking and sharing. I started doing a "theme" where we created things such as "animals who are fluffy" or "things that are the color orange." It was amazing how much she was into making pictures and how much she learned at the same time. The last time someone asked her what she was going to be when she grew up she said, "An artist!"
---
This story was originally published in 2018. Nicole's daughter is now 9 years old. She's doing well in school, has a lot of friends, and loves to play basketball and soccer. And she still loves to read, draw and sing ("songs from Encanto, all the time, every day").