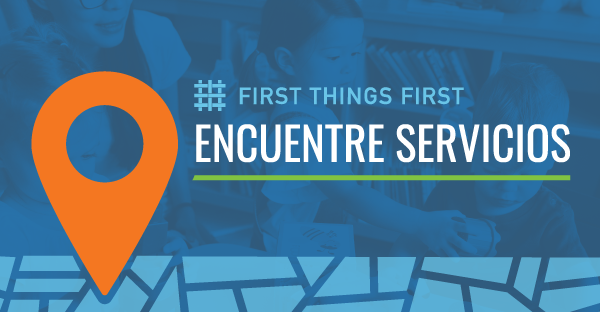 First Things First recently added a resource for Spanish-speaking parents looking for no-cost early childhood programs in their area.
Encuentre Servicios is a companion to FTF's Find Programs online tool, which provides an easy way for parents, grandparents and other caregivers to learn about the FTF-funded programs and services available near them.
Offering these online resources is an important way to reach Spanish-speaking families with babies, toddlers and preschoolers in Arizona, where Spanish remains the most common language other than English spoken in Arizona (20%).
Early childhood service providers and educators are encouraged to share the resources with families they work with.
The Spanish-language Find Programs asks families to enter their ZIP code and search for the early childhood programs that meet their needs and interests. All are offered at no cost to the family.
You might be interested in:
Parenting programs include classes, workshops, or one-on-one sessions with trained parent educators. There's no one right way to raise a child — and you don't have to be perfect — but learning more about child development and parenting can help you do the best you can for your baby, toddler or preschooler.
Child health and development programs include free screenings for speech, vision, hearing and development. While all children develop differently, it helps to know if they're meeting typical milestones or could use extra assistance. You can also have your child's teeth checked and protected with fluoride, and learn ways to help keep your family healthy.
Quality child care and preschool programs are also part of the search through FTF's Quality First program, which will connect parents with more than 1,000 child care centers, homes and preschool programs in Arizona that participate in Quality First.
The Spanish-language version of Find Programs joins other FTF online resources available for Spanish-speaking parents of babies, toddlers and preschoolers.  Others include the FTF digital Parent Kit – or Guía para Padres de Familia, the Ages and Stages guides or El Crecimiento y Etapas del Desarrollo for children ages two months to 5 years old and the Quality First website.