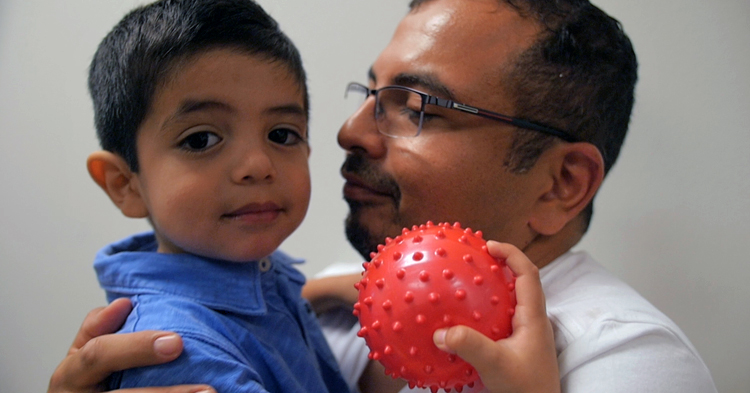 All young children need positive, nurturing relationships with caring adults to support their healthy development. But boys grow and develop in their own, unique ways and with their own, unique needs.
The Helping Boys Thrive Summit on Friday, October 25 in Phoenix will offer insights into this important subject, including brain-science research and best practices for use in the home, classroom and other environments.
First Things First is sponsoring the one-day event as a resource for early childhood professionals, community leaders and families to learn more about how to the support the healthy development and learning of boys from infancy through toddlerhood and preschool.
Topics will include: a brain-science deep dive into how boys think, react and view life; strategies for helping boys thrive and succeed in the classroom; and an exploration of the social-emotional development of young boys and their vulnerability to preschool expulsion.
Focus on Boys
According to the World Health Organization, there is a disparity between boys and girls in both physical and mental health indicators. Boys are struggling.
Dr. Michael Gurian, a New York Times bestselling author and keynote speaker at the upcoming summit, attributes the disparity to a lack of services and approaches specific to boys. "Providers, including doctors and psychologists, do not receive training in how boys emote, grow, think and feel," said Gurian. "Thus, they don't set up their practices and services to fully include males."
Tim Wright, pastor of the Community of Grace in Peoria, Arizona and co-leader of the Helping Boys Thrive Summit, hopes the event will open hearts and minds to the uniqueness of boys. "They are remarkable human beings who interact with the world differently than do girls, generally speaking," said Pastor Wright. The summit will also provide practical strategies for parents and professionals "to help mold boys into good men."
"I hope we'll all walk away as advocates for our boys," added Pastor Wright, "knowing that when we attend to our boys and their unique needs, we create a better world for our girls as well."
Learn More and Register to Attend
To learn more about the Helping Boys Thrive Summit in Phoenix, including registration information, please visit http://helpingboysthrive.org/phoenix/.