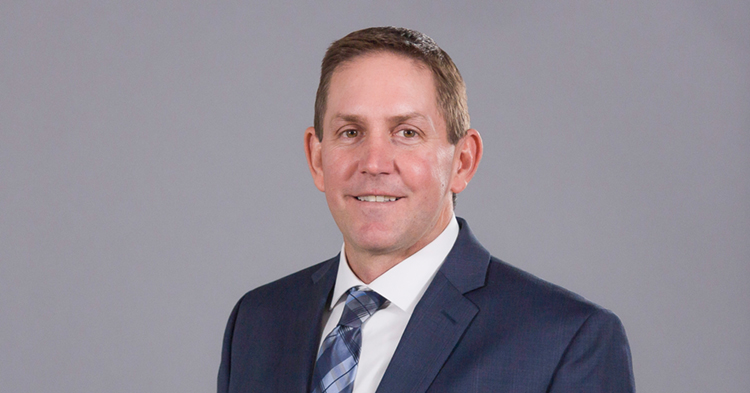 The First Things First state Board recently elected Gerald Szostak as its Chair through June 2021. Szostak is an account executive at ALC Holdings. Prior to joining ALC, Szostak spent 16 years working in youth development both in the private and non-profit sectors, most recently as the Director of Business Development for the Boys & Girls Clubs of Metro Phoenix. Szostak has extensive experience in planning and implementing youth programs, staff development, and creating and sustaining community partnerships to increase recognition and financial support for the organization.
Szostak started his youth development career on the East Coast running private summer sports camps in New Hampshire and Maine. In 2006, he moved back to the Phoenix area and worked for the Boys & Girls Clubs of Metro Phoenix for eight years before his move to Prescott.  He has a Bachelor of Science degree from Arizona State University, a Master of Business Administration from the University of Phoenix and a Certificate in Non-Profit Leadership from Arizona State University. In 2015, Szostak was appointed by Arizona Governor Doug Ducey to the First Things First state Board. Szostak was a founding board member of the Homeless Youth Connection, a non-profit that serves homeless teens in the Phoenix area and a Rotarian. He is now a proud Prescott Kiwanis Club member and graduate of Prescott Area Leadership​.
Question: What made you want to serve on the FTF Board?
Answer: In my previous leadership roles with the Boys & Girls Clubs, I had many opportunities to interact with kids and teachers during the afterschool homework program. It always struck me that kids as young as 6 or 7 were already behind in school. I also saw that many of these children were dealing with common issues – like poverty, abuse, parents battling drug addiction. I felt that there had to be a way to intervene earlier. As I learned more about brain science, the impact of toxic stress on child development, the research around the effectiveness of early childhood education, and the work of First Things First, I knew I wanted to be part of the movement to give all children the opportunity to start school prepared to be successful.
Q: What made you want to serve as Board Chair?
A: As a Board member, I learn more every day about the importance and impact of early childhood investments. But, now being married to a speech pathologist who works with young children and being a father of a toddler makes these issues so much more personal to me. I want to use my experience as a non-profit and business leader, and my passion as a father and early childhood advocate to elevate public discourse on the needs of young children and why all facets of our community need to do more for children, starting at birth.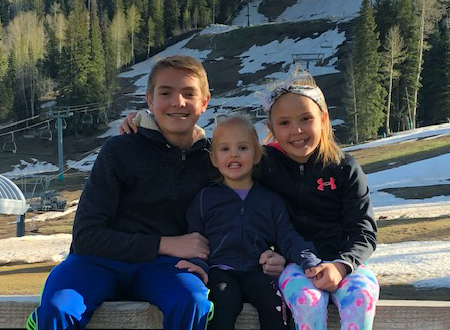 Q: What do you feel are some of the biggest challenges facing young children and their families today?
A: Too many children in our community are being born into poverty. Regardless of financial resources, too many kids live in environments ravaged by violence and addiction. And, far too many lack access to the education and support that can help them thrive in school. As a community, we need to ensure that every family – regardless of income, education or circumstances – has access to the information and support they need to put their child on a trajectory towards success. We know what to do – there's decades of research proving to us what works. We need to have the courage and the collective will to make it happen.
Q: What do you think are FTF's biggest accomplishments in meeting those challenges?
A: Throughout Arizona, First Things First has invested in research-proven strategies that are having amazing impact. In the last year alone, more than 60,000 children are in early learning programs committed to providing quality education to infants, toddlers and preschoolers. Almost 6,000 families have been able to participate in home-based coaching programs proven to enhance family functioning, bolster parenting skills and improve school readiness. And, tens of thousands of children have received screenings to detect developmental challenges before they become learning problems. I feel fortunate to help lead an organization that is having such a tremendous impact on children, families and communities statewide.
Q: What will be the focus/priorities of your term as Chair of the Board?
A: First Things First already is investing in strategies that are changing outcomes for young children, but the needs of our youngest learners go beyond the work of one organization. My focus as Chair will be to engage our state's leaders – in government, in business, in faith and in philanthropy – to learning more about the needs of young children and to work together to build a state system that we can truly say supports a world-class education for Arizona's children from cradle to career. I want them to see that we all have a role to play in early childhood because we all benefit when kids come to school prepared to be successful.