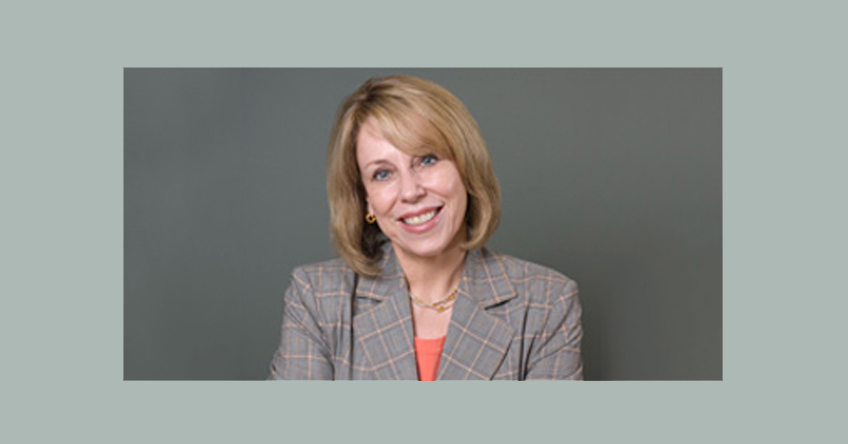 The First Things First Board selected Nadine Mathis Basha as its Chair for fiscal years 2017-2018. She previously served as founding chair of the Board from 2007-2009.
A former teacher, educator, small business owner and volunteer, Mathis Basha has spent her adult life advocating for Arizona's children, particularly with regard to early childhood education within the state.
In nominating Mathis Basha, outgoing Board Chair Janice Decker said Board members "already are familiar with her work on behalf of young children and First Things First, as well as her knowledge, expertise and professionalism."
Mathis Basha developed Proposition 203, which was approved by voters in November 2006 – a ballot initiative to generate tax funds to establish a comprehensive system of early childhood development and health. The First Things First (FTF) board is in charge of the implementation and oversight of Proposition 203.
"In 2006, I was part of a small group of citizens who wanted to make a significant difference in the lives of young children and families in Arizona," Mathis Basha said. "As we travelled the state, we heard how tired Arizonans were of decades of lack of support for young children; children starting kindergarten unprepared; and, children with health problems or developmental delays that had not been diagnosed or addressed. These citizens knew that if we start early, we can help mitigate some of those problems and change the trajectory for thousands of children in our state."
In 2010, Mathis Basha led a successful ballot initiative campaign preserving the funding for FTF.
Mathis Basha has served on numerous boards and committees in conjunction with state and community agencies, the Governor's Office and Arizona State University. In 1989, she founded the Children's Action Alliance, a children's public policy advocacy group that has significantly influenced the policies that enhance educational and medical needs for families with considerable financial constraints.
Her accomplishments in the field of early childhood have been acknowledged by the countless awards she has received over the years.
Mathis Basha was presented with an honorary degree of Doctor of Humanities from the University of Arizona in December 2009. She also holds an honorary degree of Doctor of Education from Northern Arizona University as well as Arizona State University's Distinguished Achievement Award. She received a Bachelor of Science in Elementary Education from the University of Kansas and a Master's degree in Early Childhood Education from Arizona State University.