Children who go to preschool are likely to do better when they start school. Look for a preschool that will help your child learn. But preschool should not look or feel like school. There should be activities, as well as plenty of free time.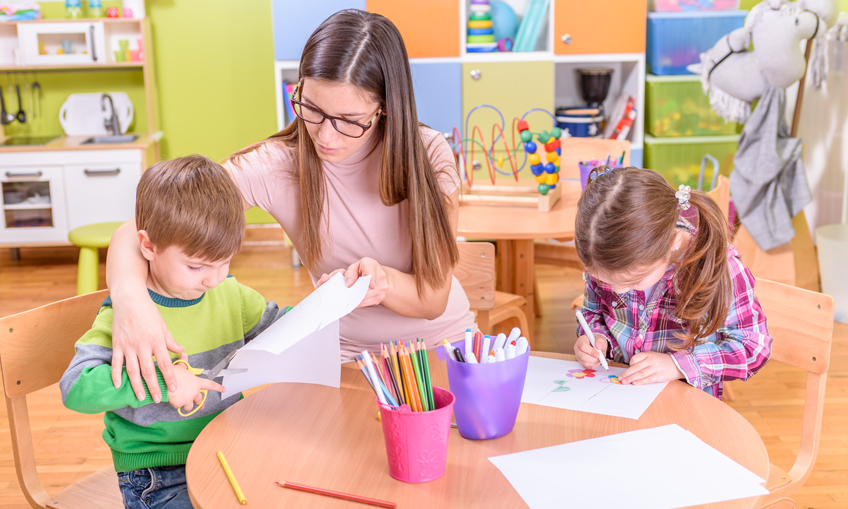 How to Find a Preschool
For help finding a preschool, contact Arizona Child Care Resource and Referral, Quality First or the National Association for the Education of Young Children.
THINGS YOU CAN DO
Stay in Touch with Your Child's Teacher
Ask your child and his teacher about each day.
Leave notes for the teacher about special issues.
Meet with your child's teachers privately every few months. Talk about your child's development and other important issues, such as discipline and school readiness.
Drop in from time to time to make sure all is well.
Volunteer for the parent committee, or start one.
Keep Your Child Home If He Is Sick
All children get sick sometimes, so plan ahead.
Ask your employer if you can use your own sick leave to care for your child when he is sick.
Find out if there is a sick-child child care center in your area. Some employers will help pay for this. Some employers offer sick-child child care on-site.
Find out if a relative or friend can care for your child when he is sick.
Make sure the teacher has phone numbers where you can be reached if your child gets sick at preschool.
Find Out About Classes for Adults
Many school districts offer classes for adults, such as English as a Second Language (ESL) and math and reading skills. As you learn you can help your child learn. In some classes, parents and young children learn together. To find out more, call your local school district.
The First Things First Parent Kit was developed in partnership with Health Research for Action/UC Berkeley. © 2018 The Regents of the University of California. Additional video, graphic and other content © 2018 First Things First. All rights reserved.