It's best for babies to have a close relationship with both parents. Even if you are not the parent who gave birth, you have an important role in caring for your baby. You are part of a parenting team.
Here are some ways both parents can be involved:
One parent can hold or walk with the baby so the other parent can take a nap.
You can help your partner be comfortable while they breastfeed or bottle feed. They may want a glass of water or a pillow, for example. Or you can make sure they are not disturbed during feedings.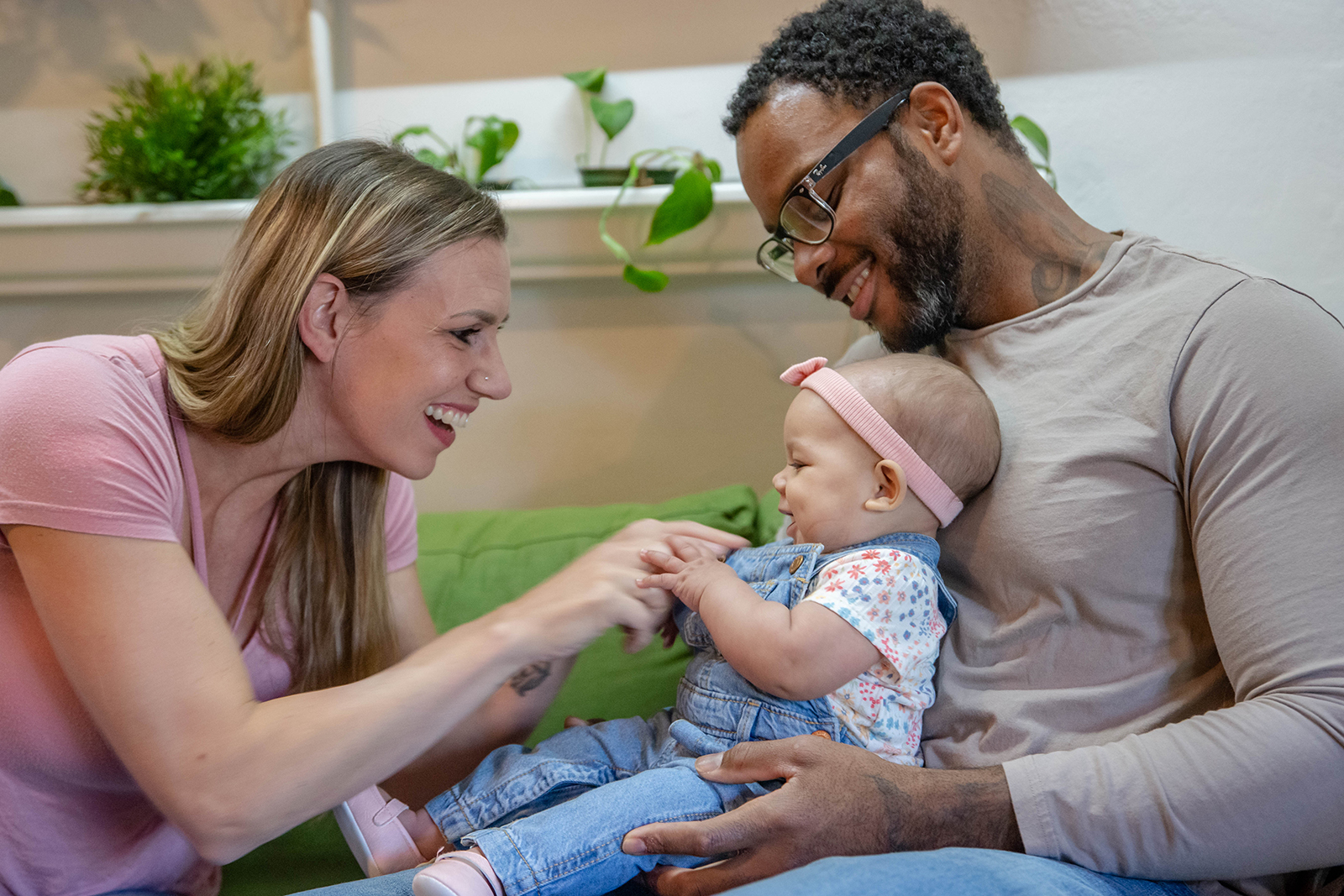 Make Decisions Together
Daily life will be easier for the whole family if you and your partner agree on how to take care of your children. Try to talk about what you want to do ahead of time, because it's hard to make good decisions in the middle of a stressful situation. For example, talk about issues like these:
Schedules for feeding, bathing and bedtime.
How to handle crying.
Managing household tasks.
Sharing Tasks
Try to take turns with baby-care tasks like bathing or changing diapers.
Talk about how to divide up household tasks like shopping, cooking and laundry.
Give each other little breaks—like time for a bath or a book.
Share housework, but try not to worry about it too much. Spending time with your baby is more important than having a perfect house.
---

Helping Older Children Adjust
Having a new baby in the home is an adjustment for the whole family, including other children. Older children may act less mature than usual. This phase will pass. Here are some ways you can help older children feel like part of the family and connected to the new baby.
Let older children do small baby-care tasks, like choosing a clean onesie.
Try to spend some time alone with each child, so each feels loved.
Try to keep routines like meals and bedtime.
Try not to make other big changes in your children's life soon after the baby is born. Do things like switching child care or starting toilet training before the birth or a few months later.
---
Extended Families
If you are raising family members like grandchildren or nieces or nephews, you can get help. Kinship Support Services can help with support groups, classes, legal paperwork and applying for benefits. The Arizona Department of Child Safety has information about financial aid and other resources for people who are caring for the children of family members.
---
Teen Parents
You may be able to get home visits from someone trained to help you with parenting challenges. Call the Birth to Five Helpline for information. Starting Out Right is available in some Arizona communities. It offers classes, support groups, a scholarship and used baby clothes and gear.
---
Parenting with a Disability
The Disabled Parenting Project is an online community where you can find advice and support from other parents with disabilities. For tools that can help you drive, cook, communicate and do many other things, contact Arizona Technology Access. For legal advice and assistance, call the Arizona Center for Disability Law.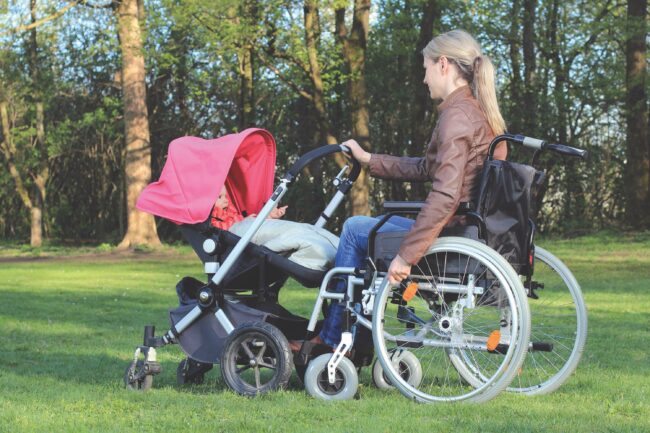 ---
Asking for Help When You Need It
Every parent runs into challenges, and all parents need help at times. Your family and friends can be a big source of support. It's also good for your baby to get love and attention from other caring adults. Tell the people in your life how they can help you, especially so you can spend time with your baby. If other people care for your baby sometimes, tell them how you have decided to do things.
More Ways to Find Help
Child Crisis Arizona – Family activities and parenting classes, including for fathers, adoptive and foster parents, single and divorcing parents and grandparents.
First Things First – Find parenting classes and workshops and other early childhood programs in your Arizona community.

---
The First Things First Parent Kit was developed in partnership with Health Research for Action/UC Berkeley. © 2022 The Regents of the University of California. Additional video, graphic and other content © 2022 First Things First. All rights reserved.