Vaccines can reduce your worry about your family getting sick. Vaccines are medicines that prevent serious diseases, like measles, whooping cough, tetanus and polio. Most vaccines are given as shots. Vaccines work by teaching the body to fight specific diseases. It is important to give vaccines to babies because their bodies aren't ready to fight these diseases on their own.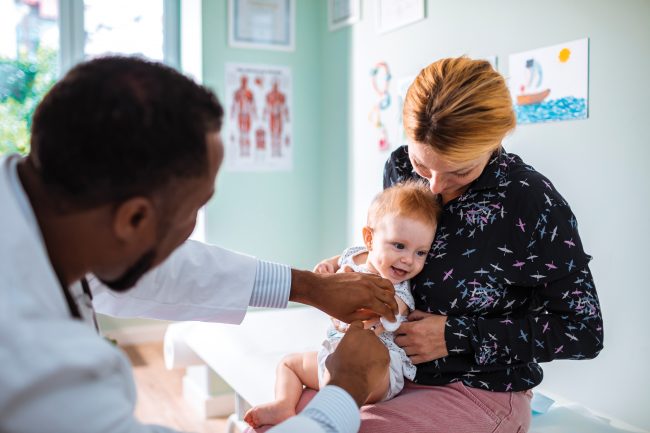 Why Get Vaccines
Having your whole family vaccinated as your doctor advises is one of the best ways to stay healthy. Vaccines are very safe.
Vaccines are given for diseases that spread easily. For example, the DTaP vaccine can prevent your baby from catching whooping cough, as well as two other serious diseases.
Vaccines prevent your baby from getting sick. Vaccines also prevent them from spreading diseases to other people, including your family and people at their child care. The more people who are vaccinated, the less chance a disease has to spread. This helps everyone around you.
Why Vaccines Are Safe
It's normal to have questions about vaccines. For example, parents can worry about how many vaccines babies and toddlers get. These are given to guard against 14 different diseases while babies' bodies need protection the most. Your doctor can tell you about specific vaccines and schedules.
A vaccine teaches your body to recognize a disease so your body knows how to fight it. Vaccines are tested for safety. Sometimes vaccines can cause mild side effects. This can be a sore arm or a slight fever. Call the doctor if side effects don't get better in a few days.
Shots Before Child Care or School
When it's time for child care or school, you will be asked for your child's immunization record card. Children, teachers and caregivers all need to be up-to-date on vaccines to protect everyone in the classroom from serious disease.
You should get an Immunization Record Book from the hospital or your doctor when your baby gets their first vaccine. This card is an important record for school and child care. It shows that your child has the vaccines required in Arizona. You should keep it and update it every time your baby gets a vaccine.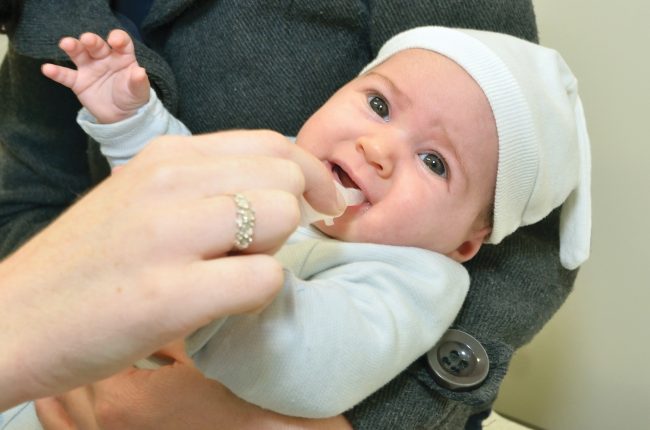 Where to Get Vaccines
Your doctor and your baby's doctor can give most vaccines. A walk-in vaccine clinic or pharmacy can be fast and convenient. A local health department or community health center is a good place to get vaccines at low or no cost. Find out more here.
---
More Ways to Find Help
Arizona Department of Health Services – Information about vaccines and help with getting vaccines.
Arizona MyIR – Online access to vaccine records.
The Arizona Partnership for Immunization (TAPI) – Information about vaccines and help with getting vaccines.
Vaccines for Your Children – Information on vaccines from the Centers for Disease Control.
---
The First Things First Parent Kit was developed in partnership with Health Research for Action/UC Berkeley. © 2022 The Regents of the University of California. Additional video, graphic and other content © 2022 First Things First. All rights reserved.