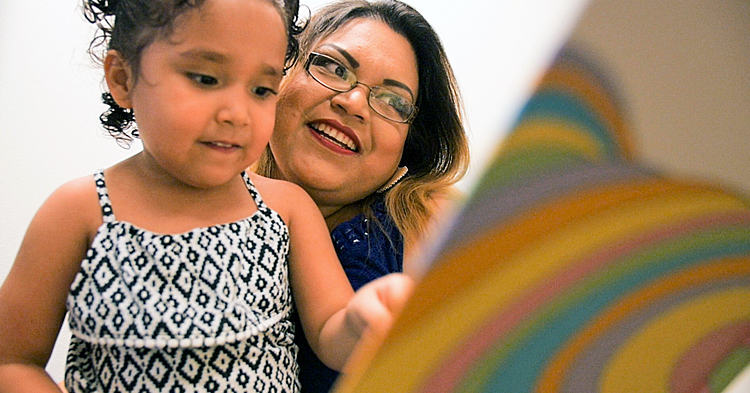 September is National Literacy Month.
It's also National Piano Month, Life Insurance Awareness Month and Trucker Appreciation Month.
While some parents might want their child to learn to play the piano or drive an 18-wheeler someday, all parents want their young son or daughter to grow into a good reader. Because reading is so important for doing well in school and life.
But learning to read doesn't happen automatically. And it doesn't start in elementary school. The words and conversation kids hear all throughout their early years, starting from birth, are what fuel their later reading success.
More than quantity, it's the quality of words and language that makes the biggest difference. Reading together and having back-and-forth conversations with your baby, toddler or preschooler is the key.
"Offer your child plenty of opportunities to talk and be listened to, to read and be read to, and to sing and be sung to," says Terri Clark, Arizona's state literacy director. "That kind of language-rich interaction also stimulates children's imagination and expands their understanding of the world."
Check out our early literacy page for much more information and inspiration to help start your baby, toddler or preschooler down the road to being a good reader.