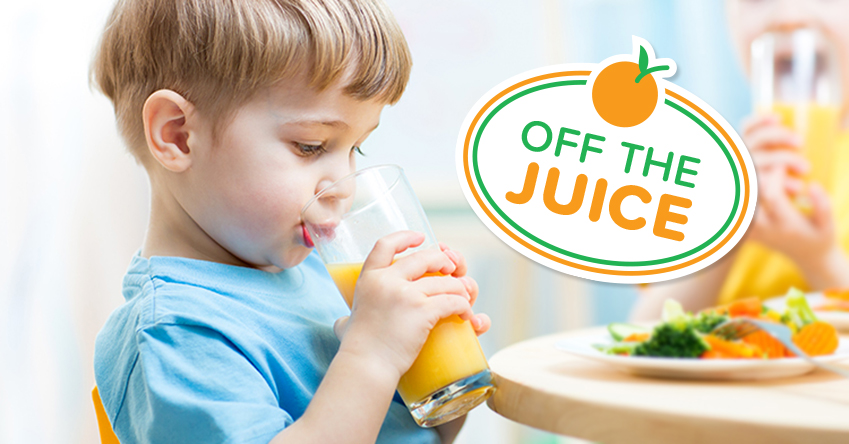 Most kids love juice. But many parents don't know the answer to one of the most commonly asked questions for pediatricians, "How much juice should I give my child?"
In one word, the answer is less. Even if the label promises 100 percent fruit juice, offering your kids a nice cold glass might not be the sweetest idea.
The American Academy of Pediatrics (AAP) recently announced new recommendations on fruit juice for children birth to 18. The guidelines include a significant change from the last update made 16 years ago: No juice for kids under 12 months. While whole fruit is still recommended as part of a daily diet, parents are cautioned to not give babies juice unless otherwise recommended by a doctor.
Some of pediatricians' top concerns include children developing tooth decay and poor nutrition due to the high sugar content in juice. "We know that excessive fruit juice can lead to excessive weight gain and tooth decay," said Steven A. Abrams, MD, FAAP, co-author of the AAP's policy statement. And juice's lack of fiber and protein makes for empty calories that can fill up a little one and not leave room for more nutritious food.
"Parents may perceive fruit juice as healthy, but it is not a good substitute for fresh fruit and just packs in more sugar and calories," said co-author Melvin B. Heyman, MD, FAAP. "Small amounts in moderation are fine for older kids, but are absolutely unnecessary for children under 1."
The AAP recommends the following for young children: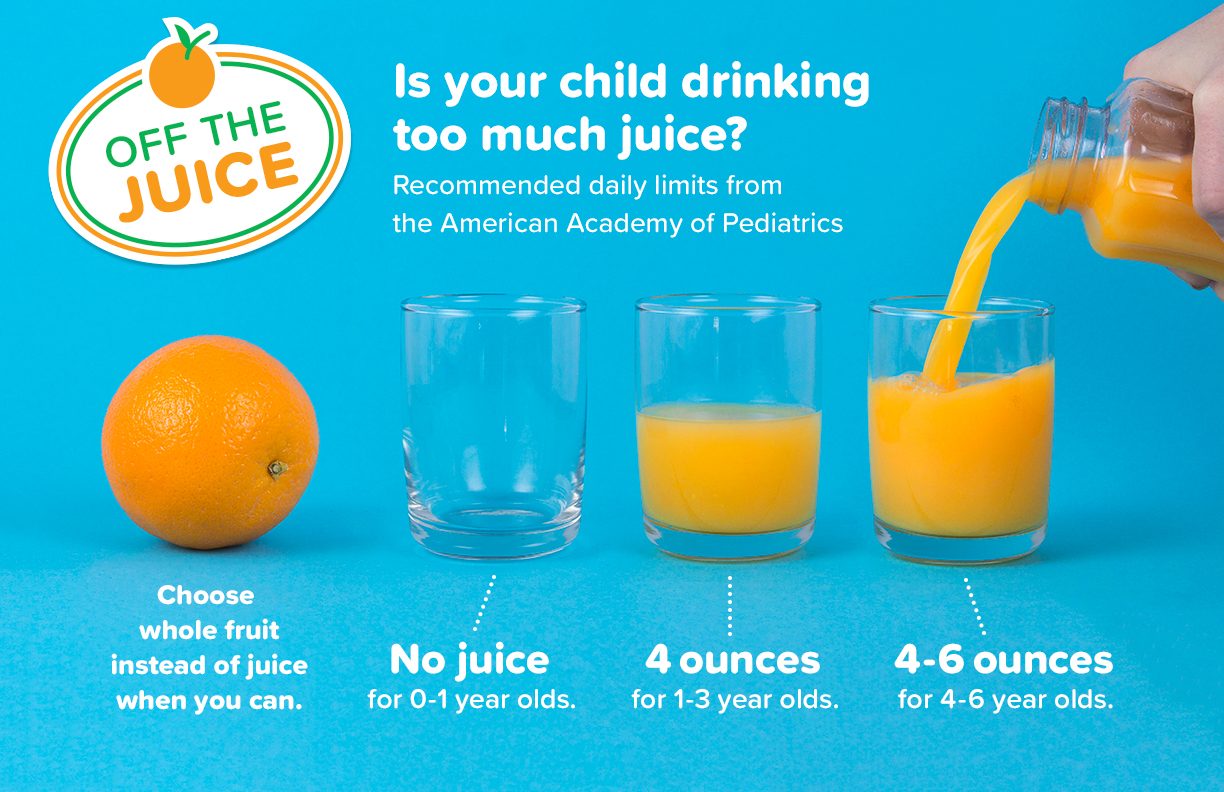 Along with the updated guidelines, the AAP released a new video to help explain the daily recommendations to families. And remember, you don't have to cut out fruit completely from your child's diet. Instead, try serving them whole fruit for the added fiber.
---
Kelly Lubeck is a health program specialist at First Things First. You can reach her at klubeck@firstthingsfirst.org