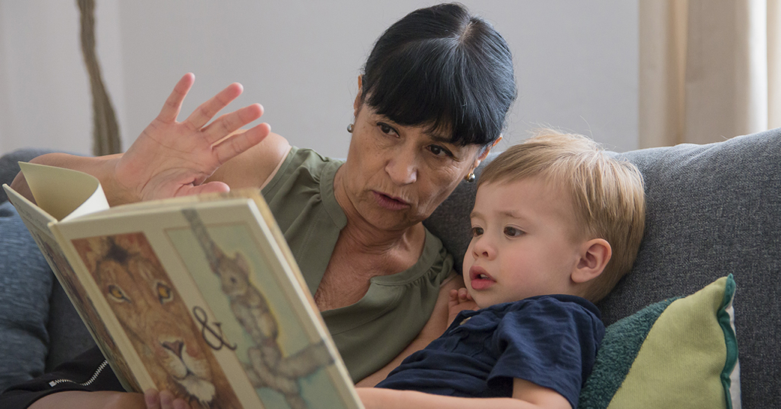 Grandparents can play an important role in the lives of families with young children. Free child care is often at the top of that list, but the benefits certainly don't end there.
September 8, 2019 is National Grandparents Day, a real 'day' created by an act of Congress "…to honor grandparents, to give grandparents an opportunity to show love for their children's children, and to help children become aware of strength, information and guidance older people can offer."
Nurturing relationships with caring adults are what young children need most for their healthy development. They help little ones feel safe, secure and loved, and that has a positive effect on their developing brain. So all that love that grandparents shower on their grandbaby is a really good thing.
There are scientific studies to support the common-sense conclusion that a close relationship between child and grandparent is beneficial. The emotional support provided by grandparents helps kids cope with stress and adversity, according to one study. And such relationships also help grandparents stay healthier and happier; another study suggests that grandparents who babysit little ones may live longer. So that free child care is good for everyone.
In Arizona, many grandparents are helping raise their grandchildren. First Things First provides funding for various programs that support grandparents in these efforts. Check out our Find Programs search tool to see what programs are available in your Arizona community. FTF also supports the Birth to 5 Helpline (1-877-705-KIDS), a free service available to all Arizona families with young children birth to age 5. Early childhood experts are available to answer any questions, from basic health and nutrition to how to handle challenging behaviors and more.
For all you do to love and support your precious little ones, we say thank you, grandparents!