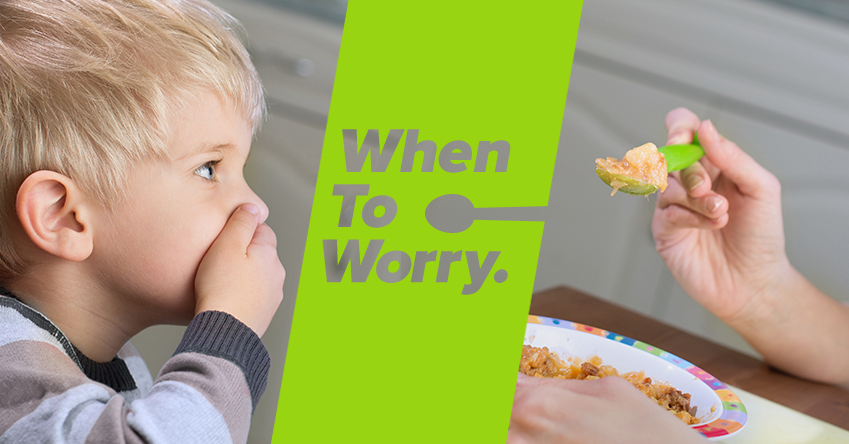 Picky eaters can be a cause of worry for parents of young children. It's very often just a phase, but how do you know when it might be something more serious?
Some infants and toddlers have trouble feeding or eating because it's painful, frightening or even physically impossible due to issues with their anatomy. These children have a pediatric feeding disorder – a severe disruption to eating, drinking or digestion. They may limit themselves to eating only certain foods or they may refuse food altogether. These disorders can prevent children from getting the nutrition they need, and that can cause medical problems and compromise their growth and development.
Children with pediatric feeding disorders are more than fussy babies or picky eaters. But it can be very hard for parents to recognize the difference between your child's personality or food preferences and what might be an expression of an inability to eat or digest food normally.
For example, a baby who swats away a bottle or refuses to open his mouth for a spoonful of food might be trying to communicate the pain they associate with feeding due to acid reflux. Similarly, a toddler might throw tantrums at the dinner table because they know they will get severe stomach pains from trying to digest food. Another might only eat white foods because they've realized that white foods are easier to digest. These kinds of behaviors are tricky to read, and every child is different.
What to do when you have a concern
The Infant and Child Feeding Questionnaire from Feeding Matters is a great place to start. This free online tool will help you better understand your child's feeding habits and identify any areas of concern. A printable summary is available upon completion, which you can use to discuss any red flags with your child's doctor or health care provider. We encourage you talk to them about any concerns you have about your child's feeding.
Researchers estimate that severe pediatric feeding disorders affect more than one million children under the age of 5 in the United States. A lack of eating directly affects a child's brain activity and capabilities, fine and gross motor skill development, ability to grow and overall health and wellness. Early intervention is key.
​For more resources: